Image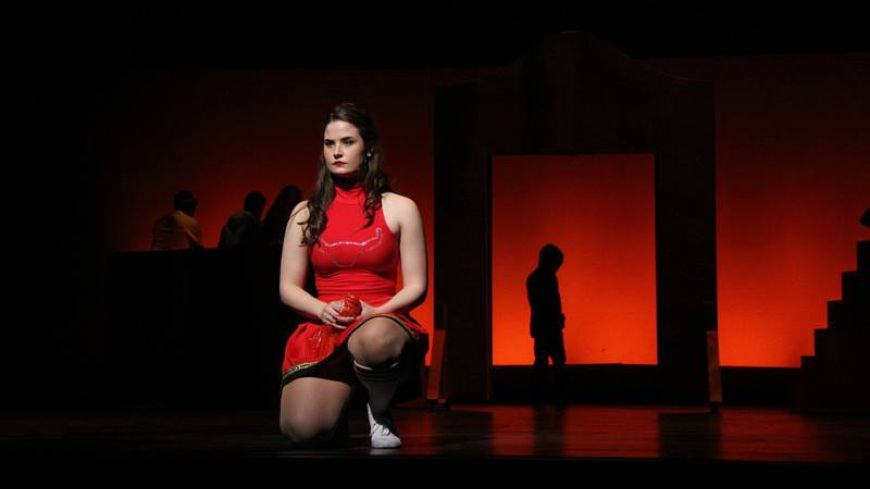 Production
Andrew Gladbach (Pianist), Stephanie Vlahos (Director), Scott Kelley (Choreographer)
Performers
Georgia Mendes (Carmen)
Red hot Carmen raises the temperature in George Street. The high school setting for Carmen plus just sizzles from beginning to end.
On top of the well-known songs from Carmen/Carmen Jones there is rap and a whole lot more. Similar to the film 'Mean Girls' this high school has some mean guys as well.
As usual there is someone who is a butt of all the jokes and Jose
is targeted as being nerdy and not one of the in-crowd.
Georgia Mendes's Carmen is the source of attraction for most of the guys and as a joke makes a play for Jose, who already has a girl who likes him. The sensual Carmen uses all her womanly wiles and Jose is soon besotted.
The story-line includes all the excesses of this fictional high school including a rape scene. The whole show is high octane and the director does really well keeping the cast from bumping into each other.
The singing of arias from an opera while dancing, fighting and everything else without seeming to breathe heavily is testimony to the fitness of the cast. It is a very professional production without a weak link.
Unfortunately it ends today (12th August) with the last performance at 3.55pm.
Suitable for 16 years+
Tickets: £8 (£7.50). Family £30