Image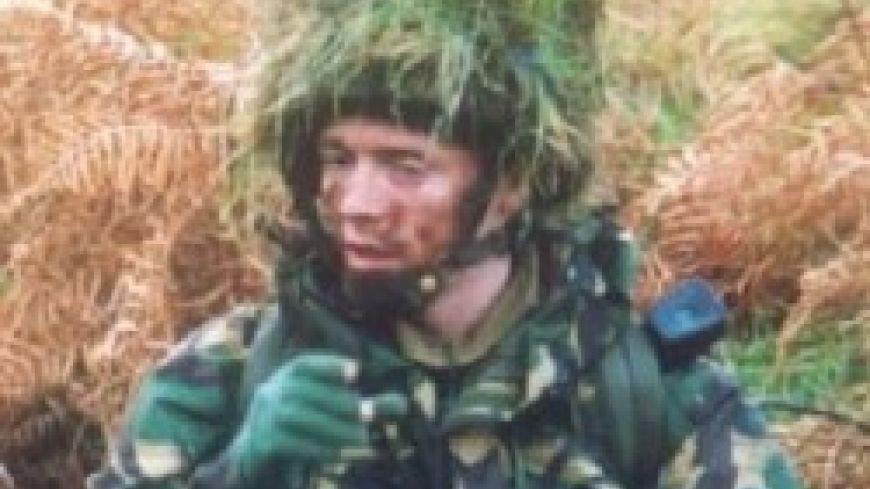 Company
The Warriors Company
Production
Alex Shannon (Writer); Danny Muir (Writer); Peter McKinley (Writer); Fraser Scott (Director); Caroline McDaid (Fringe Platoon drummer); Dave Archibald (Fringe Platoon); Michael Kaczorowski (Fringe Platoon) ; Supported and presented by Army @ the Fringe
Performers
Sam Willison (Del); Michael Guest (Dinger); Grant MacIver (Lofty); Ben Ewing (Titch); Rebekah Lumsden (Angie)
A musical journey through the experiences of newly trained soldiers, on their first deployment and the impact on their friendships, relationships and themselves, this is a beautifully written, emotionally charged, uplifting piece. The incredibly talented writing team behind this production are all veterans and this shows in the way in which the stories of the soldiers and their families and partners feel real: there is nothing forced or sentimental. Instead, what shines through is a great deal of humour mixed in with the sadness that comes with the reality of serving as part of the military.
There is a simple set, using chairs, some props and a mike stand. There are moveable mikes and the way in which the dance of moving mikes between people, between spaces, between movements, is wonderfully choreographed. There are songs at moments that you would not expect them and even if, on paper, it might seem like a risk, it works and makes perfect sense when viewed from the audience. Singing and music have such emotional connection and resonance in life: we connect songs to people and places. Therefore, when a song appears at a difficult or unusual moment, it just fits: it takes real skill to make something so challenging appear to be easy.
The cast and the musicians in the live band all give delicately nuanced performances. There may be varying levels of musical skills and strengths, but this fits well in the context – words and music are raw when energy and emotions are high. When the show comes to an end, it feels like you will miss a friend; that you have been on this journey with friends and this is a celebration of that, no matter how hard part of that journey may have been. A show that should not be missed.
Show Time: 4-13 August @ 17:00
Army @ the Fringe
Ticket Prices: £11.50-£16.50
https://tickets.edfringe.com/whats-on/warriors
Accessible entry: Audiences will be checked in at street level before making their way down a flight of stairs to our courtyard waiting area. From here, there is level access to the Drill Hall space. Exit is via another flight of stairs leading from the building to the pavement. Wheelchair access type: Not fully wheelchair accessible; Stairs: 20+; Babes in arms free up to 18 months