Image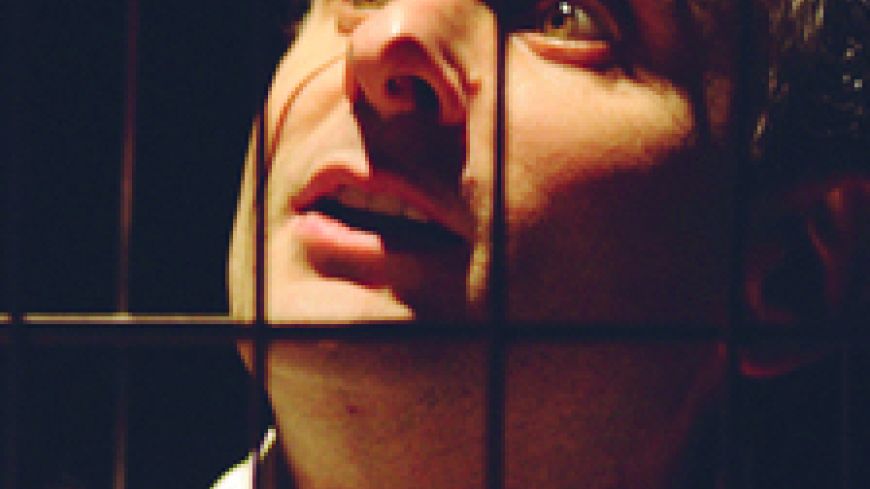 Company
Richard Jordan Productions Ltd, Theaturtle and Threshold Theatre in association with Assembly
Production
Mark Cassidy (Director), Marysia Bucholc & Camelia Koo (Set Design), Andrea Lundy (Lighting Design), Darren Copeland (Sound Design), Barbara Singer (Costume Design), Cam Davis (Production Stage Manager)
Performers
Alon Nashman (Franz Kafka/Hermann Kafka)
"Anyone who cannot come to terms with his life while he is alive needs one hand to ward off a little his despair over his fate... but with his other hand he can note down what he sees among the ruins".
- Franz Kafka
Ah, Kafka. Poster boy for the alienated, tortured artist. Dying from apparent starvation shortly before his 41st birthday (he had long suffered from Tuberculosis and, it has been suggested, a schizoid personality disorder), his only success coming too late, with most of his works, much unfinished, published to mass acclaim after his death.
There was much sadness in his short life, but little affected him more than his troubled relationship with his overbearing father. This was expressed in a forty five page typewritten letter in an attempt to build a bridge between them. He gave this to his mother to hand over, but she never delivered it, instead sending it directly back to her son, who then handwrote an additional two and a half pages.
Kafka and Son is a one man show that focuses on this letter and the tense relationship between Franz Kafka and a man that has been described as a "huge, selfish, overbearing businessman". A man that terrified and haunted him until his end.
If you dare to contemplate what the inside of Kafka's head looked and sounded like, you're likely to find much of it painted for you here, in all of its poetry and dark imagery.
Beautifully haunting and oddly twisted, this is a truly fine little show, which will be of particular interest to those who know of the writer and his work. If you don't know of him, or know relatively little, then this would be an ideal introduction to one of the finest writers of the 20th Century.
Alon Nashman slips into Kafka's skin with apparent ease, bringing heart and vulnerability to a man few would dare to portray and fewer with any degree of respectability.  Packed with edgy energy and booming heart, this is what the Fringe is all about.
Show times: Til 28 August, 17:05
Ticket prices: £11 (£10)