Image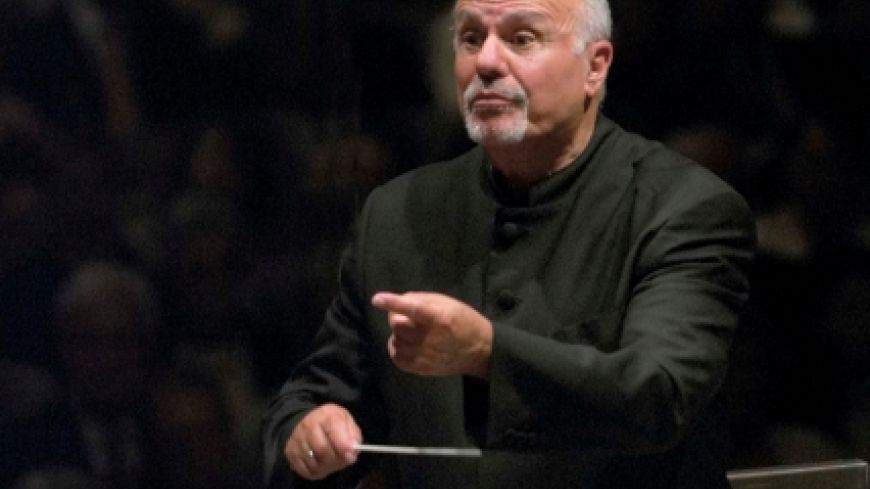 Company
Tonhalle Orchestra
Production
Hilberg, Cold Heat; Mozart, Piano Concerto No 27 in B flat; Dvorak, Symphony No 8.
Performers
David Zinman (conductor), Maria Joao Pires (piano)
It is no surprise that Cold Heat, a new work by Swedish composer Anders Hilberg, opened the Tonhalle Orchestra's Festival concert. The Zurich orchestra was one of the three who jointly commissioned the work and it is dedicated to Tonhalle conductor David Zinman.
There is also no surprise at the inclusion of the virtuoso pianist Maria Joao Pires with a Mozart piano concerto. The only surprise – and possible drawback – is that both works featured in the Tonhalle BBC Proms concert only two days earlier.
The title Cold Heat – already used by an American Blues band -- is a paradox, and that paradox is evident in the work.
David Zinman reputely asked Hilberg for a "rock-and-roll element in the piece. He didn't get that, though traces of the genre were noticeable. Maybe the idea accounts for the use of an unusually large percussion section – five musicians with an even larger number of devices.
During the performance, Zinman was almost frenzied at times dealing out the speed demanded.   Themes emerged only to be submerged by newer, often contradictory, ones. There seemed to be an underlying dissonance, particularly when the whole orchestra was at full blast, despite a brightness of tone, while trombone and other brass introduced harshness.
The work was not immediately memorable but its merits may emerge more strongly on second hearing. The Mozart piano concerto concluding the first half of the concert came in complete contrast. Maria Joao Pires is well-versed in Mozart piano concertos (her first public performance at the age of seven was a Mozart piano concerto) and this was obviously a well-remembered familiar work. Her unassuming entrance gave way to intense concentration as she sat at the keyboard.
Apparently deferring to the conductor at the start, she produced a polished, technically precise performance. Without a score to look at her timing was faultless.
The only criticism could be a lack of emotion. In the last movement, there was indubitable technical perfection but none of its inherent "joie de vivre".
Dvorak's Symphony No 8 showed a superlative orchestra, confident in their tasks and enjoying their work. In this symphony, much is demanded of the string section and in particular from the cellos, who have nearly all "the best tunes". Evocative entries from woodwind and brass also contributed to a top-class performance.
A robust and fairly lengthy encore sent away a delighted large Festival audience.
Event: Monday, August 29, 2011