Image
Image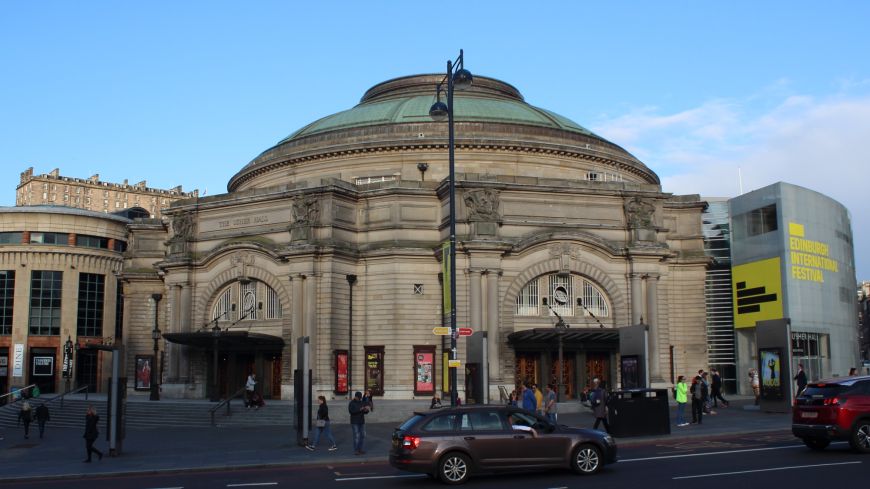 Telephone (box office)
0131 228 1155
This imposing and rotund building combines elegance and grandeur. The concert hall is named after its benefactor Andrew Usher, a whisky distiller who donated £100,000 in 1896 for the building of the hall.
The Usher Hall was completed in 1910, long after Usher's death, and remains a central venue for Edinburgh concerts, as well as occasional big name comedy acts such as Billy Connolly.
With a seating capacity of 2200 (2800 standing), Edinburgh's top concert hall has been one of the main venues for the Edinburgh International Festival since its launch in 1949.
In March 2007, the Usher Hall underwent major renovations, at great expense and with unexpected delays. However, although work continues, it is now a fully functioning concert hall hosting some 200 or so shows a year.
Edinburgh City Council owns and manages the running of the Usher Hall.
Usher Hall renovation history
Tours of the Usher Hall
The Usher Hall runs regular public tours of the building to look at the art works newly installed in the Hall, on loan from the City Art Centre's Nationally Recognised collection. Among the works on show are paintings by Sir William Gillies and his lifelong friend John Maxwell, Leon Morrocco, Victoria Crowe and William Stewart MacGeorge.