Image (reusable)
Image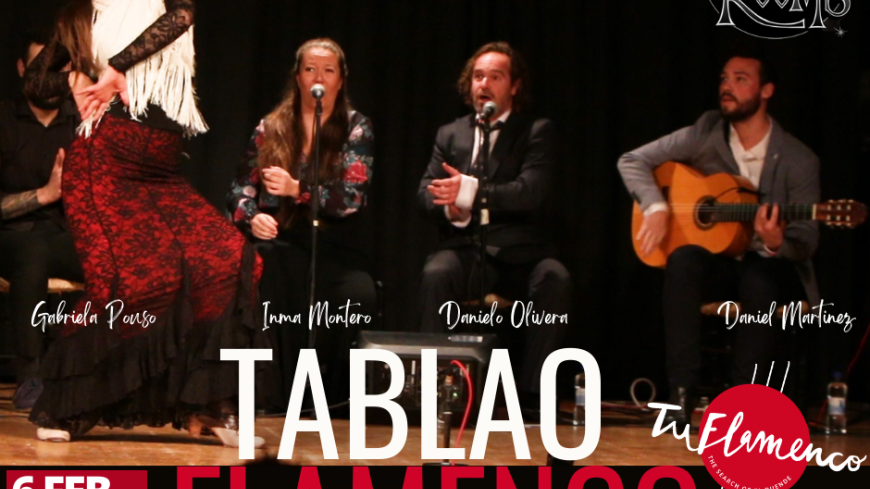 TuFlamenco is back with its traditional flamenco performance on its purest form presenting `Tablao Flamenco' right in the heart of the city. The artists Inma Montero, Daniel Martinez, Gabriela Pouso and Danielo Olivera will lift spirits once more with the passionate and penetrating flamenco voices and their skilful clapping, the impeccable technique and brilliance of an incredibly well played flamenco guitar, and to culminate this already special flamenco ensamble, the raw power, beauty and elegance of the flamenco dancing. Get ready for another of our flamenco sessions where anything could happen and every performance is different. Be sure you are up for a great night, a beautiful way to end the week and begin the new one, an authentic Flamenco night that has been always remarkably reviewed *****and the chosen space, the ´Speakeasy´ at the Voodoo Rooms is perfect for an intimate flamenco session.
Our series of performances "Tablao Flamenco" will be running regularly every first Sunday of the month. We will organise a repertoire for each single show so the audiences can repeat nights and enjoy an entirely different performance from previous ones, leaving also space for improvisation of the moment. For this reason we have included the possibility of acquiring a TuFlamenco Friends Special Pass that will give you the possibility of getting your tickets cheaper, in case you would like to assist regularly to our Tablaos, and also you'd receive personalised material regarding the shows sent to your email. These tablao performances will inspire musicians, dancers and any person avid of passion.
Produced by TuFlamenco guarantees quality and true in every performance as one of the motos of the team is the search for a passionate cocktail of flavours that will make you feel right in one of those hidden spots where just flamenco with its magic happens. Experience it! Don't let others tell you.
Spaces are limited!