Image (reusable)
Image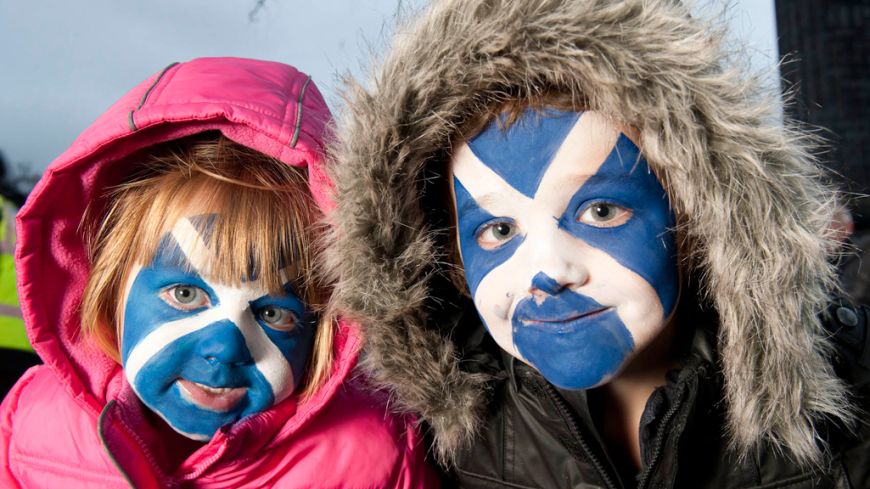 St. Andrew's Day commemorates Scotland's patron saint and is a Scottish Bank Holiday for some.
In Edinburgh, St. Andrew's Day is near the beginning of Edinburgh's Winter Festivals season, which includes a variety of events around Christmas (starting with Edinburgh Christmas Light Night) and Hogmanay.
St. Andrew's Day is marked on 30th November every year. If that date is on the weekend, the St. Andrew's Day Bank Holiday takes place on the following Monday 1st or 2nd December. Employers are not obliged by law to give employees time off.
Saltire Festival
In East Lothian, the birthplace of the Scottish flag, there's usually a week of various events at the Saltire Festival around St Andrew's Day. The Saltire, with the distinctive white St Andrew's Cross on a blue background, is believed to be the oldest flag in Europe and the Commonwealth, originating in a battle fought in East Lothian in the Dark Ages. The Saltire festival started in 2009.
Historic Scotland ticketgiveaway
Heritage agency Historic Environment Scotland usually holds an annual St Andrew's Day ticket giveaway which provides free access to sites across the country, including Edinburgh Castle (lit up in blue), Craigmillar Castle, and Tantallon Castle, over the weekend near St Andrew's Day. Members of the public register online and apply for tickets to the attraction of their choice.
St Andrews Fair Saturday
St Andrew's Fair Saturday is a Scottish Government initiative which aims to boost social inclusion, fairness and sharing on Scotland's National Day by co-ordinating with the global Fair Saturday movement.
The day sees a programme of events devoted to culture and social causes, with venues taking part in Edinburgh such as the Scottish Storytelling Centre, Queen's Hall and Botanical Gardens.
More details at St Andrews Fair Saturday website.
Background to the St. Andrew's Day Bank Holiday
The Scottish Government passed the St Andrew's Day Holiday (Scotland) Bill on the Eve of St. Andrew's Day in 2006 following much debate about whether St. Andrew's day should be made a national holiday.
In what was seen a compromise solution the Bill added a bank holiday on 30th November or the Monday after, if St. Andrew's Day falls on a weekend, but employers are not obliged to give their employees time off. They can choose to mark the St Andrew's Day or not.
Scotland's Homecoming
St. Andrew's Day also marked the beginning in 2008, and end in 2009, of Scotland's Homecoming, the government sponsored year of festive events marking the 250th anniversary of Robert Burns' birth.