Image
Image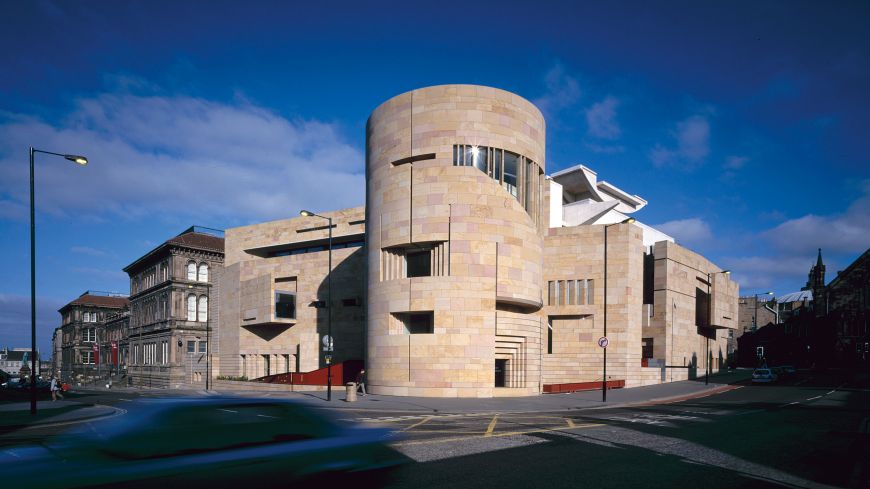 Telephone (box office)
0300 123 6789
The National Museum of Scotland re-opened on 29th July 2011, following a £47.4 million refurbishment of the Victorian building. Over 20,000 artefacts, gathered over the years by collectors and travellers, are housed across the museum's 36 galleries. Entrance to the museum is free.
The Grand Gallery, a vast hall rising over four floors to the glass atrium, makes an immediate impression. The light, airy space, dubbed the "Window on the World", is the largest of its kind in the UK at 18 metres (59ft). On the walls throughout the arched hall, 800 artefacts offer a taste of the museum's eclectic collection.
At the opening of the museum in 1861 Prince Albert laid a foundation stone that read "Showing Scotland to the world, and the world to Scotland" and that remains a goal of the museum, with artefacts from around the world that range from ancient buddhas to the jaws of a sperm whale.
The Museum of Scotland, in the broch-like modern building, adjacent to the 150-year-old Victorian hall, includes the story of Scotland - its land, people and culture.
Entrance to the National Museum is at street level, to the right of the stone staircase up to the original large portals. The entrance leads into a new gallery hall in a long converted storage space. The Scottish gallery also has a street-level sliding doors entrance.
The renovation has made the museum more family friendly, with 150 interactive exhibits, glass lifts, escalators, and three eateries: a balcony cafe on level 3 of the Grand Hall, the Brasserie at the entrance, and upmarket Tower Restaurant.
The Museum also operates as a live performance venue and venue for corporate entertaining.
Renovation Funding
The Royal Museum Project received public funding of £33.8m from the Heritage Lottery Fund and the Scottish Government and private funding. It was completed on time with £1 million funding remaining.