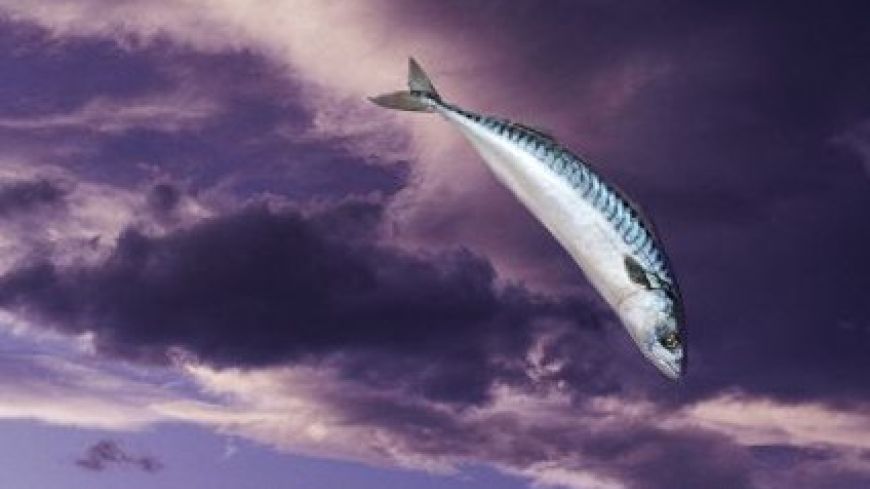 Company
Lu Kemp and Oliver Emanuel in association with Macrobert (Scotland)
Production
Lu Kemp (director), Oliver Emanuel (writer), Ben Ormerod (lighting designer), Alice McGrath (producer), Sarah Gray (projects producer)
Performers
Joseph Arkley (Titus)
The Bank of Scotland Imaginate Festival is only in its third day and already in full swing going by the buzz of lanyard wearing delegates in venues. Today's performance of Titus, was originally written by award winning Belgian writer Jan Sobrie, and is considered one of Europe's most successful plays for young people (recommended age is 11+ years).  Small wonder.
Joseph Arkley (Titus) bounces from nowhere within the audience as a stripey-jumpered, cheeky faced, twizzly boy wearing red baseball boots and is greeted with nervous laughter from the P7 school children brought along to experience live theatre. 
In the stark set of a black brick wall and black side curtains, Arkley stands on the dusty desk that serves as the roof of Titus' school and in no time the laughter evaporates as the realisation dawns that this lolloping boy is considering jumping.
Arkley delivers the rich language of Oliver Emanuel's translation in a riveting monologue that relates the life of this lonely boy, a vegetarian son of a butcher, who can hear pigs' and crows' conversations and who writes his wishes on walls.
This manic, impish, dreamer is both funny and absorbing as he deals with death, loss and the daily struggle to cope with his life in which he does a lot of running. He expresses this brilliantly without leaving the desk. His means of showing his 5 days not speaking is equally believable. All credit to him and to the steady hand of director Lu Kemp.
The play is a perfect mix of humour, fantasy and reality that hits the right note between laughter and sadness. It is pitched well, confronting adult problems in a way that appeals to the young but with comic subtleties for grown-ups like the naming of his doctor, Richard Head.  
Pre-teen interest in sex is dealt with when Titus swims underwater and revels in the variety of boobs and legs on display that clearly delighted the children.  This was dealt with naturally and fearlessly, avoiding crudeness, so it worked.
With only his own black shadow cast by a single lamp on stage, Arkley delivers this stunning piece of theatre with strapping presence, utterly engaging his audience as he takes his journey of affirmation, embracing the possibility of impossibilities and rejecting the adage that 'dying young secret of not growing up. Theatre at its best.
After previous successful Fringe events, families are again invited to join us for our third Fringe for Families on Saturday 12 and Sunday 13 May 2012.
Free, fun packed and full of variety, this is always a very popular event and takes place in the nooks, crannies and open spaces of the Traverse Café Bar during the Festival weekend from 12 noon.
Show times

8 May 2012 10.45am, 1.15pm, & 7pm
9 May 2012 10.15pm