Image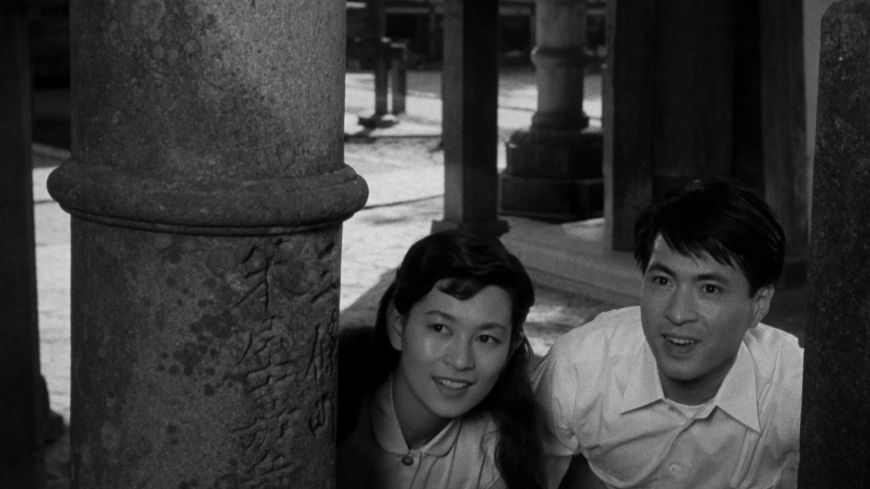 With August rapidly approaching, the Edinburgh International Film Festival has outlined its 2022 programme under new Creative Director Kristy Matheson.
This year's in-person festival will feature 125 features, documentaries, animations, classics, experimental and shorts, with a cinema footprint that spans East and West ends of Edinburgh's New Town - the Cameo Picturehouse, Filmhouse, Vue Omni Edinburgh and the new Everyman Edinburgh in St James Quarter. 
The programme of 90 new feature films is structured across 5 strands with 10 films in competition as part of the new Powell and Pressburger Award. 
In 2022, EIFF "reimagines" its major award, The Michael Powell Award for Best British feature with a renewed commitment to internationalism by presenting The Powell & Pressburger Award for Best Feature Film.
This competition of ten films is shared equally between UK and international talents and honours imagination and creativity in filmmaking. 
Each strand in the festival programme will have a headline film which addresses the strand's main theme and as well as its own retrospective title. 
This year's strands and taglines are: 
The Conversation: Cinema to get you talking 
The Chamber: Quality arthouse for the culturally curious 
Heartbreakers: Friends, family, lovers, and cheaters 
Night Moves: Cult, music, late night thrills 
Postcards From the Edge: Bold visions to expand horizons 
The Opening Gala and a Central Gala will be announced soon.
The Closing Night Gala is the previously announced After Yang starring Colin Farrell, directed by Kogonada. 
Free Film Fest
A slimmed down, curated programme of free outdoor screenings of films will take place in St Andrew Square Garden for Film Fest in the City on the opening weekend from 12th to 14th August. The three-day outdoor film fest previously took place over a full week. This year, the garden in St Andrew Square is also hosting the free Edinburgh Fringe/TikTok stage, live-streaming content by visiting Fringe acts.
Saturday's film schedule at Film Fest in the City celebrates Scotland's Stories on Screen and Sunday's film schedule is shaped and programmed by EIFF Young Programmers who have selected a line-up of films from a diverse range of female identifying filmmakers. The programme will be announced soon.
The EIFF's industry events will take place (in-person) from 16th to 19th August.
Tanaka Retrospective
Exploring this year's festival theme is a major retrospective of the work of performer and film director Kinuyo Tanaka (1909 - 1977) with six new 4K restorations of films that reflect a nation grappling with the aftermath of war, social upheaval, and modernisation: all seen through the lives of its female citizens. 
First conceived by Lili Hinstin and presented at the Lumière Festival in 2021, this retrospective Social Studies: Six Films by Tanaka Kinuyo is programmed with notes by Kristy Matheson and presented here in partnership with the BFI Southbank, Glasgow Film Theatre, Bristol Watershed and Janus Films. 
Films included in the retrospective are: 
Love Letter (Koibumi), a star-studded tale of love and social dislocation  
The Moon Has Risen (Tsuki wa noborinu), a bright comedy about love and family 
Forever a Woman (Chibusa yo eien nare), a bold examination of female desire and agency   
The Wandering Princess (Ruten no ohi), a historical epic, starring Kyô Machiko (Rashomon)
Girls of the Night (Onna bakari no yoru), a melodrama on the plight of sex workers 
Love Under the Crucifix (Ogin-sama), historical drama of illicit love set in feudal Japan
Women's Filmmaking Celebration
Reframing the Gaze: Experiments in Women's Filmmaking, 1972 to Now is a retrospective programme which responds to the 50th anniversary of the 1972 Women's Event held at the Edinburgh International Film Festival and is also inspired by the broader landscape of the festival during the 1970s, particularly in its attention to feminist film theory and avant-garde programme. Details will be announced in the coming weeks. 
In addition, the Festival is collaborating with partners to widen its reach through a programme of network presentations across Scotland, opening up access to those who may previously not have been able to experience the Festival.
Kristy Matheson, Creative Director of the Edinburgh International Film Festival, said: 
"I would like to thank all my programming and festival production colleagues for their smarts, dedication and generosity in preparing our 2022 edition. To the filmmakers who've trusted us with their stories, and our many collaborators for their time and creative input into the festival, a very big thanks. We've crafted a programme that we're enormously proud of and we can't wait to share it with audiences this Summer in Edinburgh."
The full 2022 EIFF programme will be announced on Wednesday 20th July.