Image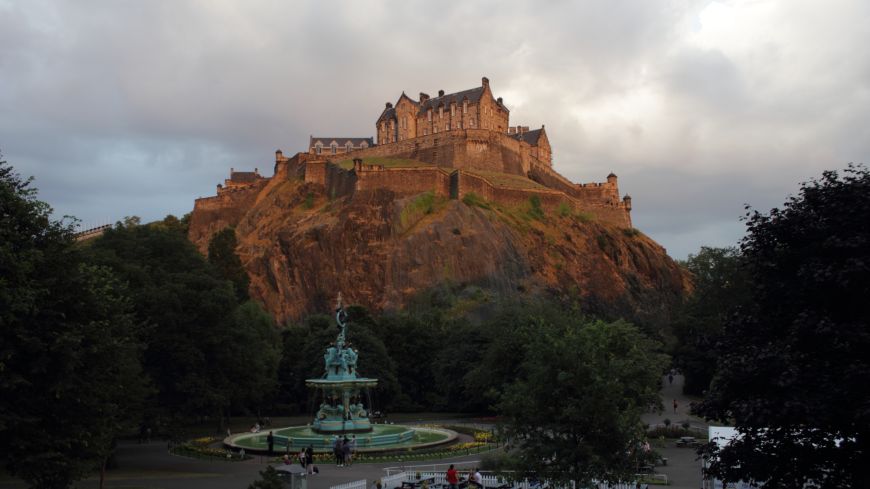 Edinburgh Castle has won "Best Heritage Attraction" at the British Travel Awards for a fifth time. 
The British Travel Awards are given to travel companies, destinations, and services. 
Winners are chosen by members of the public and the process is audited by Deloitte.
Edinburgh Castle had a winning streak with the British Travel Awards when it won in the awards Heritage category for four straight years, from 2011 to 2014.
After being nominated again for a British Travel Award in 2015, the castle was in the running to win gold in five BTA awards for five years straight.
"It is a great accolade for the castle to receive and we'd be thrilled if we could make it a fifth year in a row! We hope that the public will help us again so we can bring the trophy back to the castle!" wrote the Edinburgh Castle blogger back in 2015. 
In the end, the castle had to wait five more years before clinching its fifth British Travel Award.
Edinburgh Castle Executive Manager, Nick Finnigan, said: "We are incredibly proud to win this prestigious award for the fifth time and very grateful to all our visitors who voted. Their support is a huge vote of confidence to our hardworking and professional staff at Edinburgh Castle. This recognition comes after another year of record-breaking visitor numbers who all come to the castle to enjoy its fascinating history and its unbeatable views of the city."
Last year over 2 million people visited Edinburgh Castle, making it Scotland's number one paid-for visitor attraction.
Competing against Edinburgh Castle this year, in the same Heritage category, was another former nominee from Edinburgh, The Real Mary King Close. 
In the end, the spooky tour of Edinburgh's Old Town vaults didn't win a top place in the final with Windsor Castle winning silver and York's Chocolate Story winning bronze.
The Scottish Highlands was one of the five finalists in the "Best UK Holiday County or Region". The award was won by Cornwall, with Northumberland second, followed by the Peak District and Derbyshire in third place. Pembrokeshire was the other runner-up.
All of the British Travel Awards winners were announced on Wednesday night at Battersea Evolution in London to an audience of 900 senior travel executives and representatives from consumer and trade media.