Image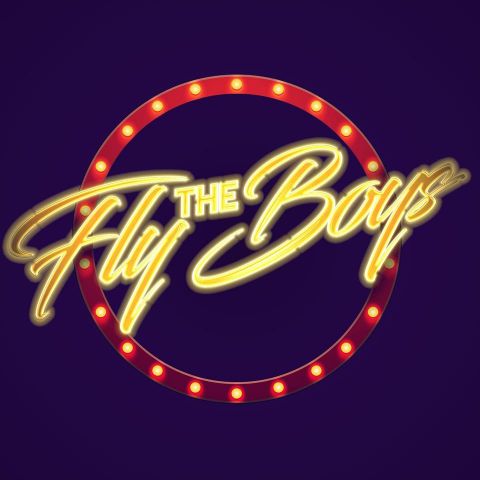 Production
Chris Orton (manager, director, arranger, producer, creator), Tim Bonser (choreographer), Christian Phillips (arranger)
Performers
Chris Orton, Tim Bonser, David Luke, Jez Unwin
As if Backstreet Boys fronted for Glenn Miller, The FlyBoys, are a boy band, ehhem, "man collective", swinging new tunes way back to the 30s and 40s. Very Postmodern Jukebox meets 98 degrees (or, for the youngsters, One Direction?). A rip roaring show absolutely bursting with talent, dance, and comedy.
Each of the Boys themselves are supreme stand alone vocalists: Tim is a brassy Musical Theatre tenor, Jez Unwin is the crooner, David is the Frankie Valli of the bunch, bright and belty with great intonation, and Chris, the band leader is warm and jazzy. Banter bounces back and forth between them and the audience, with Dreamgirls moments, Michael Jackson dance moves, and Bruno Mars swagger. Classic boy band moves with stellar co-ordination and syncopation makes this a show that gets you singing along and tapping your toes.
The cutaway jokes may turn the cheese factor up a bit with this one, but it's the kind of laugh-at-itself cheese that is funny and endearing. Jazz standards, pop tunes, barbershop...the arrangements and musicianship are golden. If you're into both Xtina and Ella, Miles and Maroon 5, and Sinatra and Ed Sheeran, and if you'd like to see them all thrown together, this show is for you. Vintage and modern, every song is a surprise and a delight.
Killer voices and close harmony hits the sweet spot every time with this 4-part party. The mash-up magic is swing, swing, swing, which would would pack a bigger punch at the Fringe if sandwiched between a big band and a dance floor. Put these boys in the Spiegeltent! You'll not want to be sitting down for this swing sensation.
Aug 16-24
22:30