Image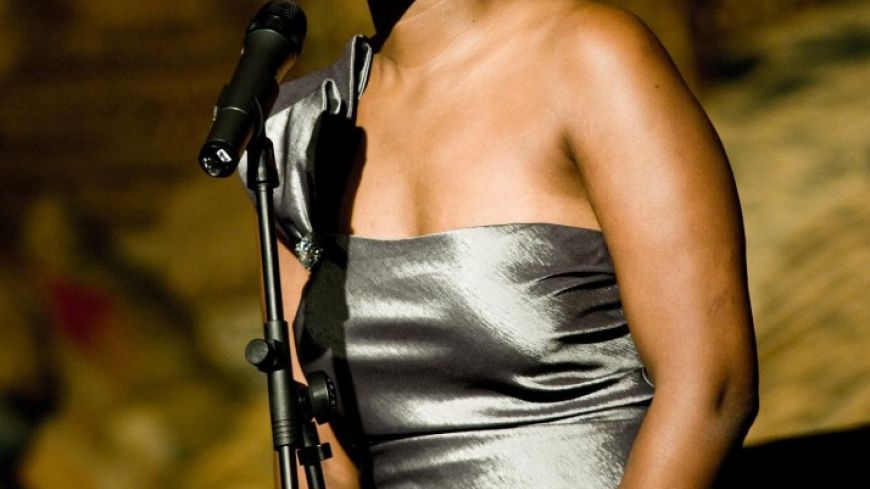 Production
Gerry Cornelius (conductor), John Fulljames (director), Magda Willi (designer)
Performers
Angel Blue (Lulu), Jacqui Dankworth (Eleanor), Donald Maxwell (Dr Bloom)
Some of the pieces in this year's Edinburgh International Festival create a mirror-like effect, with each other. First Love (a play by Becket that I also reviewed for the Edinburgh Guide having seen it on Wednesday 28 August) is a tale about a prostitute called Lulu, told through the perspective of a male person (a tramp, the only character on stage in this piece, who tells the story of his encounter with Lulu in a soliloquy). On Friday 30 August it was interesting therefore to watch American Lulu – based upon Alban Berg's opera Lulu. Like Becket's play, Olga Neuwirth's composition American Lulu, is also about a prostitute called Lulu, but unlike Berg's original (or indeed the play by Wedekind on which he based it), the material is turned on its head, presented not only through Olga's own, female, perspective, but also very much through Lulu's own, also female, perspective. In this way – whether intentionally or unintentionally (I don't know?) – Sir Jonathan Mills, Director of the Edinburgh International Festival, creates for us a mirror-like effect between these two pieces.
The orchestra (crossed between a jazz-band) surrounded the characters on a dance-floor-like stage. Smoky sets and sultry lights created an atmospheric, intoxicating and murky environment – a sense of the unclear, where nothing is quite what it seems. Our American Lulu is not only a female, in a male-dominated world, but she is black and living in the all-too-familiar white-dominated world of 1950s-1960s-1970s America (the scenes wander around different times, as Lulu recollects her past life experiences). A theme of entrapment enforces the messages of the story and pressurises the characters. Lulu continues to sing in all the many scenarios in which she finds herself trapped – relationships, entangled relationships, devil v deep blue sea scenarios, financial entrapment, sexual entrapment, being forced to sing on stage, being physically entrapped in prison, being blackmailed, being emotionally blackmailed, etc etc – until the only way out of her entrapment is death.
It is a fascinating, thought-provoking piece – made vivid by gunshots, the characters' dramatic physical interactions (both violent and sexual) and musical sense of disorientation (as atonal melodies soar over jazz-club-like material while the use of repetition creates a sense of musical entrapment). Angel Blue's performance as Lulu is hypnotic, sensual and serene. Her flexible, enthralling voice coos gloriously like a dove, purrs flirtatiously like a cat and explodes violently like a sorceress – a fiendish cross between the Queen of the Night, Mimi and Bess - Angel had it all.
My only reservation concerns simply this brilliant piece's ability to gets its message right out there to as many would-be admirers as possible. I sat mesmerised through the 1 hour 40 minute performance (though it was actually over in 1 hour 50 minutes by my watch), without a break. The opera is in three acts – surely an interval in future productions might help those less patient to marvel more easily at the wonders this work offers?