Image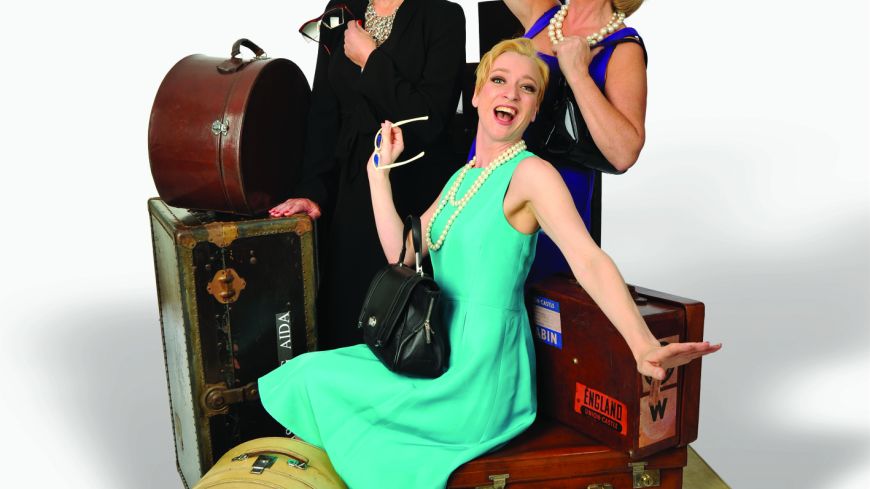 Company
John MacKay and David Johnson
Performers
Dillie Keane, Adele Anderson, Sarah-Louise Young
After having seen the glamorous trio that is Fascinating Aïda, I have to wonder how it has taken me so long to find this fabulous act. They have been performing since 1983, though with slightly changed line-ups over the years, but going by the receptive audience in the full house in the Gilded Balloon's Debating Hall, they have a dedicated and savvy following.
In their fabulous satin sparkly trousers and velvet coats the three stepped out under the night club lights to start their cabaret of fearlessly funny and outrageously rude lyrics that their gorgeous high-heeled  image totally belies.
The repertoire of these fantastic lyricists goes from a song about tax evasion involving a wicked acronym through to the self-centred One True Religion; the sensitive topic of euthanasia; a feminine view of a One Night Stand; a rap where they are Down with the Kids; the soporifically sung Boredom; the outrageously hilarious Dogging Song, and the sharply observed An Oranotang's Having my Baby.
There were contemporary and controversial topical snatches covering the likes of the Big Society and immigration in a believable 'Bulgarian folk style'. The eponymous Cheap Flights went down a storm following its incredible YouTube success.
In the midst of all this delicious rudeness came an incredibly poignant song about laying one place fewer at the old kitchen table when a friend is lost and the importance of laughing and crying  in equal measure celebrate friendship.
These three women are intelligent, cool, professional and polished providing well crafted, no-holds-barred songs that are couched in lipstick, sparkle and glamour. They are a  completely clued-up cabaret and look like the kind of women you wish you actually knew. They are Victoria Wood with the brakes off; the Tiger Lillies in lipstick and high heels so, in their own words, not suitable  for "anyone with a sensitive disposition".
Before a cheeky wee encore to Friday's enthusiastic audience, they showed their generosity to co- writers and Gilded Balloon staff, a graceful touch for such veterans who give out the gloriously good advice in a spoof WWII cheery, chin-up song about how to deal with the tough financial times we live in that is sadly too outré for this publication.
Show times: Til 28 August, 18.45
Ticket prices: £14 (£13)