Image (reusable)
Image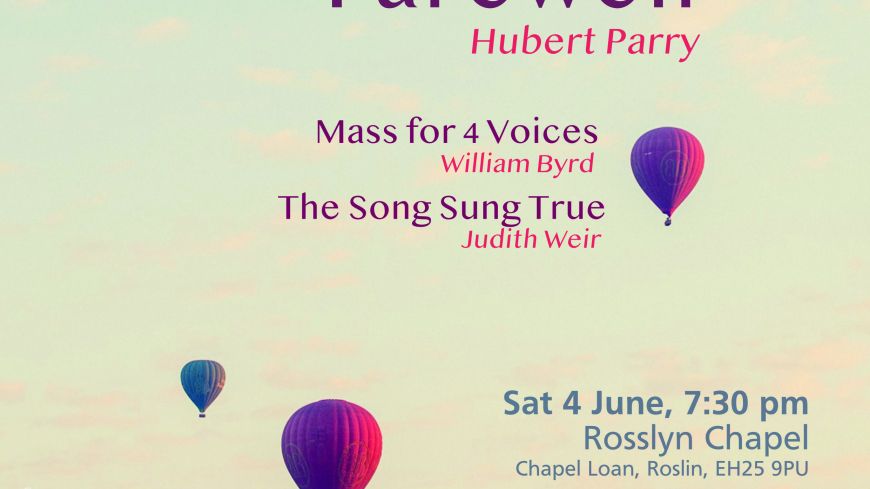 A summer concert of bright and beautiful choral music by British composers from different centuries, in two very special venues.
William Byrd's Mass for Four Voices is a jewel of English Renaissance polyphony. Written in 1592, its intimacy and intensity reflect the dangers faced by Byrd as a Catholic composer writing during the reign of the Protestant Elizabeth I. Originally published without a title page to avoid the attention of the queen's secret police, it reminds us that great beauty and courage can emerge in the midst of cruelty and repression.
Composed during World War I, Sir Hubert Parry's Songs of Farewell are often seen as a eulogy for the land he loved, its youth and confidence eroded by international woes. Yet these magnificent settings of poetry and psalm are full of hope. The yearning for peace is certainly there but the energy of the harmonic writing and the continual blossoming of the unfolding vocal lines reveal a composer who has lost none of his creative splendour.
The Song Sung True was first performed in 2013. Judith Weir has set four short pieces, by Alan Spence, Shakespeare and Edward Lear, with a light, sure touch and a keen ear for the push and pull of the exuberant texts. This celebration of song, in song, is a joyous shout of hope as the year blooms. 
We are particularly pleased to perform a piece by Judith Weir to mark the Platinum Jubilee, as she is the first woman to hold the position of Master of the Queen's Music.