Image (reusable)
Image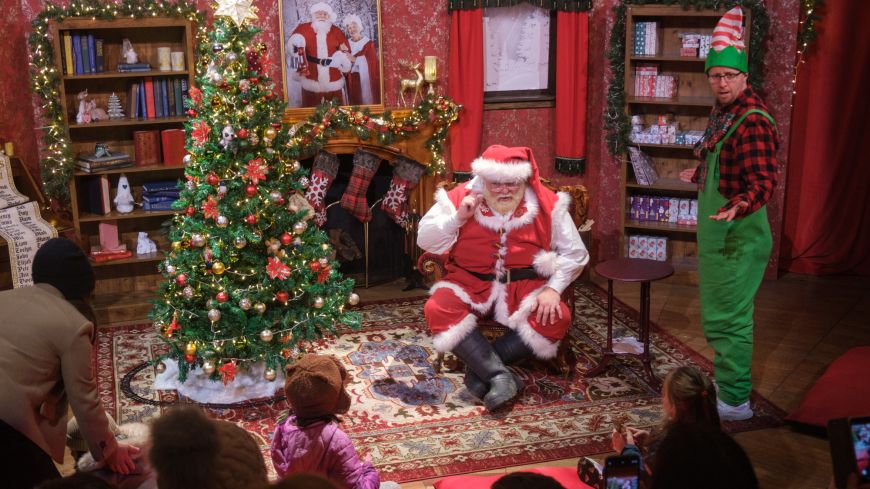 Santa takes up residence in the Piccolo tent at St Andrew Square for the official Edinburgh's Christmas 2023.
Santa's Stories are roughly 20 minute sessions that take place every half hour for up to 22 children. Each child will have the opportunity to meet the big bearded man and receive a gift suitable for their age range.
Santa Stories also has smaller, quieter, relaxed sessions for children with additional needs. 
Tickets
There are slots with Santa every half hour from 10am to 7.30pm (6.30pm weekdays).
£12  (£10/£11 off-peak): 1 adult and child
£4 (£3.50 off-peak): additional adult