Image (reusable)
Image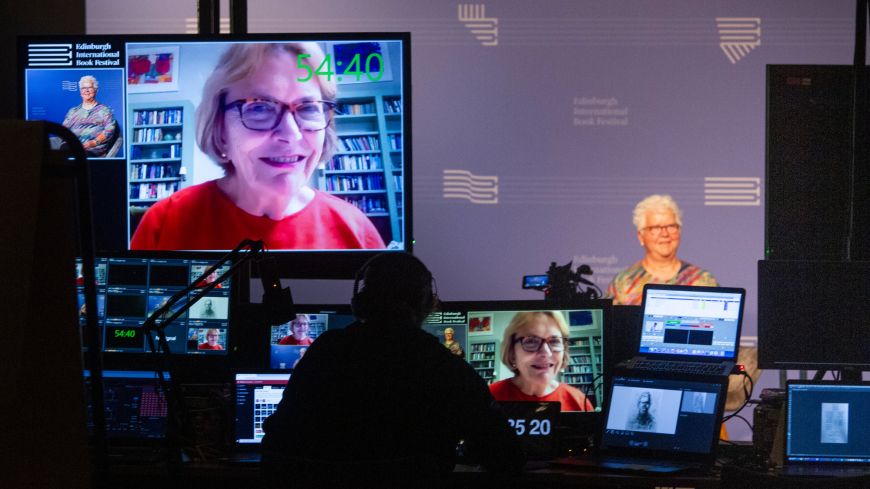 Credit
Robin Mair, Edinburgh International Book Festival
Telephone (box office)
0345 373 5888
The Edinburgh Book Festival was launched in 1983, the "biggest festival of the written word in the world". In normal years, it brings 900 or so writers, poets, thinkers, politicians, photographers and artists from 60 countries to debate, discuss, argue and inspire.
The book fest includes a major programme of children's book events.
Access to the venue is free.
On a sunny day, Edinburgh College of Art should be a good place to stop for a coffee and settle in for a read, as well as enjoy author events.
New home
The EIBF's answer to the pandemic restrictions was a hybrid, live-online model. In 2021, the book festival moved from the familiar surroundings of Charlotte Square Garden to Edinburgh College of Art in the south of the city. Here, it has recreated the live, tented-village buzz of its traditional New Town location, as well as expanding the online offering of its festival programme, which it pioneered at the height of the pandemic in August 2020.
The Book Festival venue at the ECA has three broadcast studios, two with live audiences. In-person events in 2021 had a reduced capacity of 100 in the New York Times Theatre (in Sculpture Court) and 60 in the Baillie Gifford Theatre (in West Court).
Outside in the ECA's courtyard - the "village green" element of the Book Festival - visitors will find a bookshop, café, family play area, and places to sit.
Book Festival Director Nick Barley says of the ECA venue: "The Book Festival has always aimed to be an oasis of calm and, as ever, this will be a space for audiences to chat, relax, read a book and while away the hours in the summer sunshine."
The Book Festival is operating a Pay What You Can scheme for all online events and limited numbers of in-person tickets for selected events will go on sale at midday on Thursday 22 July.
In-person tickets for selected events will go on sale at midday on Thursday 22 July.
Tickets can be booked online through the Book Festival's website.
Events across the programme will be BSL interpreted, and further events will be live captioned. Online audiences can mingle with each other before and during events by entering a live chatroom, and most events offer a Q&A session with the authors. Anyone watching online can post questions to authors and vote for their favourites from other audience members.