Image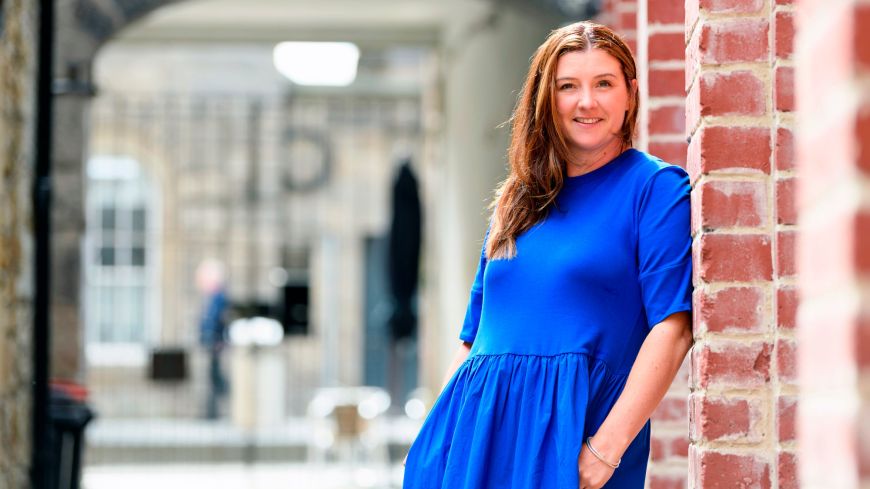 Jenny Niven , a leading light on Edinburgh and Scotland's literary scene, will lead the Edinburgh International Book Festival into its next chapter.
Niven will replace Festival Director of 14 years Nick Barley at the end of his final festival this August. 
Niven takes up her new role as the Festival prepares to move from the Edinburgh College of Art to its new permanent home at the Edinburgh Futures Institute, a landmark development based on the site of the old Royal Infirmary on Lauriston Place, in 2024.
Jenny Niven is a producer and director, with 20 years of experience working across a range of literature and wider cultural projects in Scotland and internationally.
She is the founder and director of Push the Boat Out, a new festival of poetry, performance and spoken word, which launched in Edinburgh in 2021 and won a Creative Edinburgh Award in its second year. 
Niven was previously Executive Producer of Dandelion, a pioneering programme growing plants, festivals, ideas and music across Scotland in 2022 and Exec Producer of the Edinburgh International Culture Summit. 
She is currently chair of Literature Alliance Scotland and was Head of Literature, Languages and Publishing at Creative Scotland, Scotland's national funding and development agency. 
In 2016, Niven was invited by the board of the Edinburgh International Book Festival to lead the organisation on secondment as Acting Director over the winter months of 16/17, winning the Festival a Herald Angel Award for the 'Outriders' program where authors were commissioned to travel and write. 
Prior to Creative Scotland, she lived and worked abroad for ten years in Melbourne and Beijing. In Melbourne, Niven was Associate Director at the Wheeler Centre for Books, Writing and Ideas, and Programme Manager at the Melbourne Writers Festival, developing events and festival programs. 
From 2004–2009 she lived in Beijing, where she was inaugural Director of Beijing's first book festival and literary events program, The Bookworm International Literary Festival, China.
"I am absolutely thrilled," said Niven, of her new appointment. "The Festival has influenced Scottish culture, and shaped the development of book festivals globally, for 40 years. There's no greater platform to bring together the conversations that we need to have, to celebrate the role of creativity, imagination and story in understanding and reshaping the world around us, and to demonstrate that exploring the world collectively via books and ideas is one of the most rewarding and enriching experiences you can have."
She added: "The opportunity to reimagine the Festival in its exciting new home at the Edinburgh Futures Institute, and to lead the organisation at such a pivotal time for Scotland's cultural life, is an honour. Following the inspirational lead of Nick and his predecessors, I am excited to begin working with the impressive Festival team and board, and the incredible network of partners the Festival has cultivated in Scotland and beyond, to build on the Festival's stellar reputation and to shape its future."
Nick Barley said he was "absolutely over the moon" at the choice of his successor. 
"She is open-minded, dynamic and - vitally for this role - a good listener who knows that running a festival is a team game. On top of that, her creativity, connections and enthusiasm will be a huge asset to the Festival."
Allan Little, Chair of the Edinburgh International Book Festival Board of Directors, said: "Nick leaves incredibly big shoes to fill, but Jenny is no stranger to the Festival or the world of the written word here in Scotland, and indeed further afield, and we look forward to seeing what she brings to this new Book Festival chapter."