Image (reusable)
Image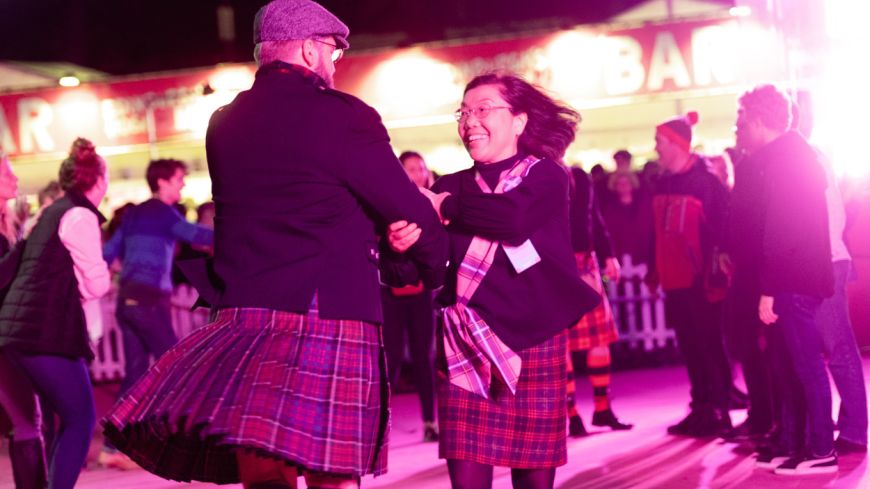 One of the official events at Edinburgh's Hogmanay, this traditional ceilidh dance for thousands is held annually in the West End of West Princes Street Garden under the castle.
Ceilidh Under the Castle schedule        
20:30 - 21:35             Sleekit Beasties
21:45 - 23:15             Skyte!
23:25 - 00:55             Cool Ceol Ceilidh Band
For those that don't know the steps there will be callers helping dancers out.
This year's jigs and reels will be brought to you by three ceilidh bands: Sleekit Beasties, Skyte! and Cool Ceol Ceilidh Band. Doors open at 7.30pm.
Enter via Lothian Road onto King's Stables Road and through the grounds of St Cuthbert's Parish Church.
Tickets
£65 and £145 (includes £5 booking fee)