Image
Image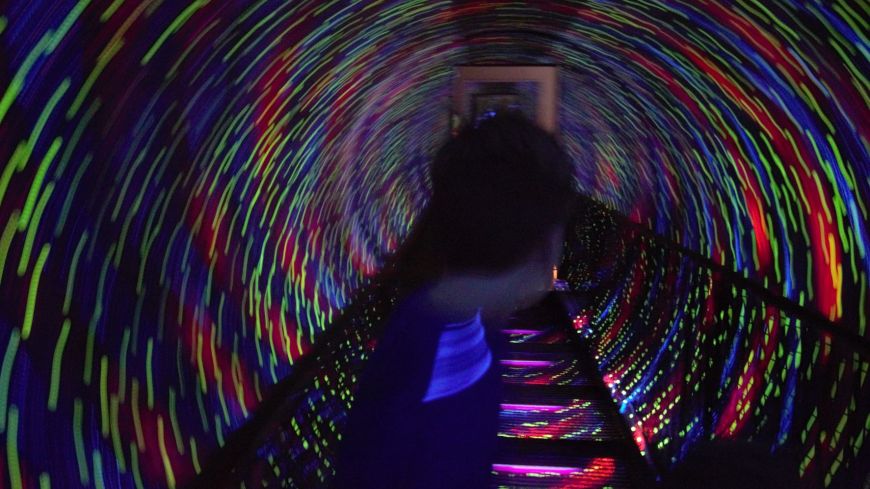 Telephone (box office)
0131 226 3709
A mere stone throw from Edinburgh Castle esplanade, Camera Obscura packs in all manner of Victorian era illusion and trompe l'oeil exhibits with more immersive, modern mind-bending experiences over five floors.
Open til 10pm each day, the old world appeal and interactive nature of its 150 illusions draws all generations.
The headline exhibit is the Victorian rooftop chamber where you can see live moving images of Edinburgh projected onto a viewing table through a giant periscope using the same technology that the Victorians used.
There are also rooftop views of the city and surrounding area through telescopes. The historical element is fascinating, though younger generations may get more out of the often hilarious body distortions of the venue's mirrors, the quirky mechanical devices, and macabre magical elements (like putting your head on a platter).
The real blow-your-socks off experience comes where you find yourself grappling across a stationary metal bridge. In a scene reminiscent of cult TV series The Prisoner, a dizzying kaleidoscope of lights will have you questioning what is up and what is down.
Give yourself plenty of time (around 2 hours) to enjoy all the attractions. The Camera Obscura Show only occurs in daylight hours, though you can return the next morning if you miss a show due to the late hour.