Image
Image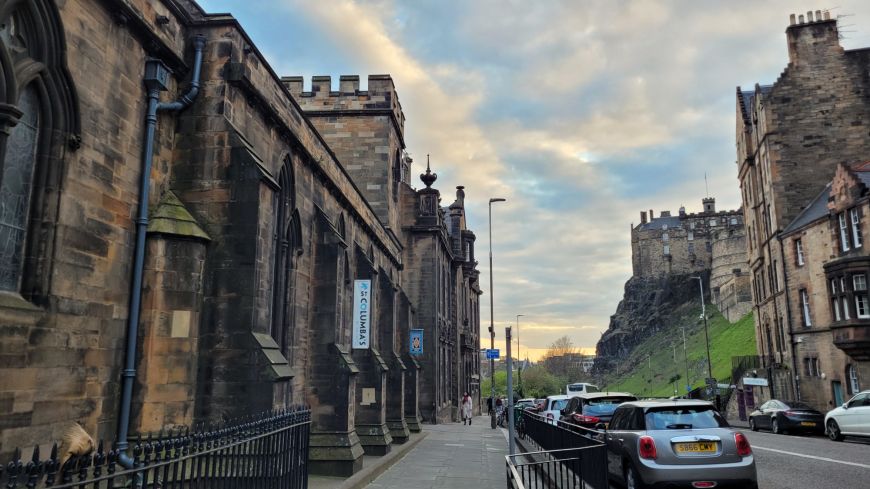 Street
Johnston Terrace/Victoria Terrace
This small church and perennial performance space on Johnstone Terrace is directly under Edinburgh Castle, just off the top of the Royal Mile with a quiet garden.
The church and hall were built in the 1840s, and renovated in 1998 to provide space for community use.
The space is used by auditioned choir the Edinburgh Singers, The Phoenix Soul & Gospel Choir, and martial arts group The Capoeira Society.
A working Scottish Episcopal Church, many people will know it as an intimate and lively Fringe venue.
In previous years it was venue C too, with theatre and cafe-bar in the garden, but since Fringe 2022 the venue has been using its usual name.
The Hall, Garden, and a smaller Upper Room are available to let for morning, afternoon or evening sessions daily, except Sunday.
The name of the venue is sometimes hyphenated as St Columba's-by-the-Castle