Image
Image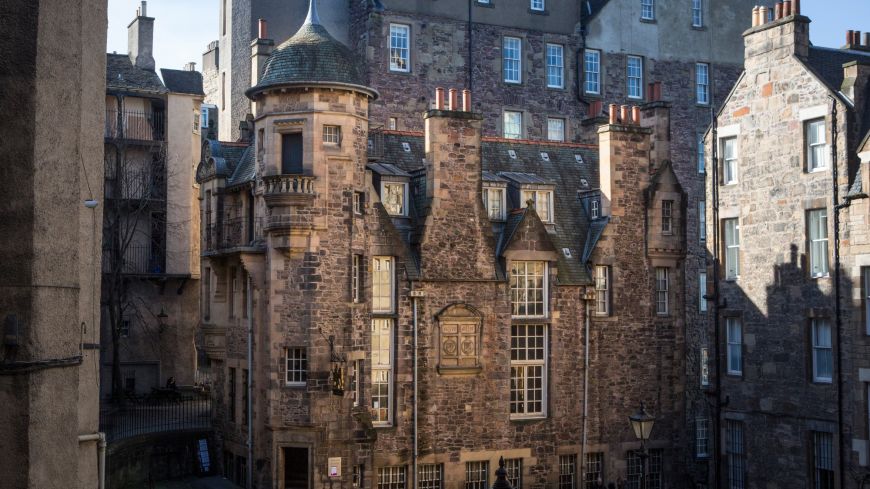 Street
Lady Stair's Close
Tucked away in Lady Stairs Close, up a narrow staircase entered half-way up the Mound, in Edinburgh Old Town, you will find the Edinburgh Writers' Museum. Quotations by eminent local authors in the Makars' Courtyard (makar is author) such as Scott and Burns greet you on arrival.
The Lady Stairs House, built in 1622, is a small building with a narrow curling, stone staircase. That's in keeping with the intimate nature of the displays which feature great Scottish writers – Robert Burns, Sir Walter Scott and Robert Louis Stevenson.
Visitors can see portraits, rare books, and original tools of the trade, such as Burns' writing desk, Scott's chessboard, rocking horse, dining table, and the printing press on which his Waverley novels were produced.
The Museum houses Robert Louis Stevenson's riding boots and the ring given to him by a Samoan chief, engraved with the name 'Tusitala', meaning 'teller of tales'. There is also a plaster cast of Robert Burns' skull, one of only three ever made.
The Museum is run by the City of Edinburgh Council Museums and Galleries.
Who was Lady Stair?
Lady Stair was the the widow of John Dalrymple (1648-1707) the first Earl of Stair. She bought the house in 1719 off Sir William Gray of Pittendrum, an Edinburgh Baronet.