Image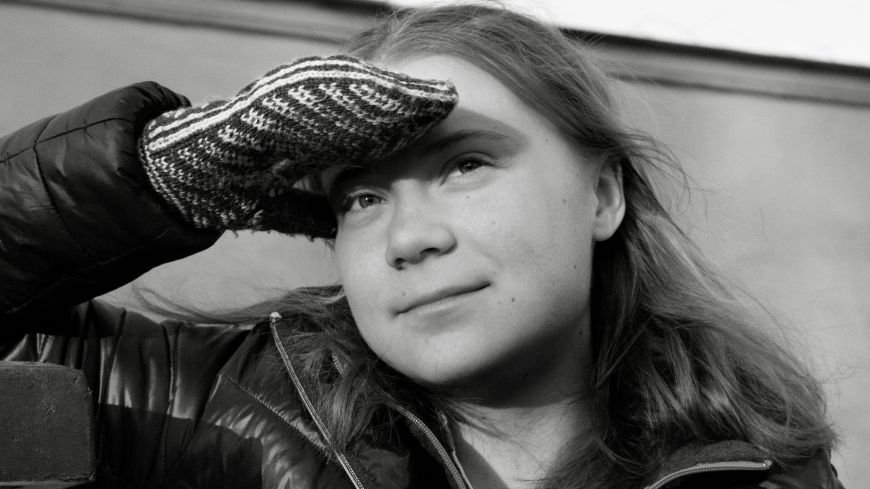 Swedish climate activist Greta Thunberg has pulled out of a high-profile Edinburgh International Book Festival event a week before the event was due to take place citing "greenwashing" by the festival's longtime, lead sponsor, investment firm Baillie Gifford. 
Thunberg's announcement comes on the first day of the 2023 Edinburgh Fringe and Edinburgh International Festival. Baillie Gifford sponsors Community and Access at the Fringe and is the Edinburgh Festival's Learning and Engagement Partner. Baillie Gifford also sponsors the Book Festival's Schools Programme.
Thunberg's Book Festival event was due to go ahead at the 3,059-seat Edinburgh Playhouse on Sunday 13 August. After tickets to the event sold out in less than 24 hours the Book Festival announced that they would also live-steam the talk.
Thunberg said: "I am unfortunately unable to attend the Edinburgh Book Festival. As a climate activist I cannot attend an event which receives sponsorship from Baillie Gifford, who invest heavily in the fossil fuel industry. Greenwashing efforts by the fossil fuel industry, including sponsorship of cultural events, allow them to keep the social license to continue operating. I cannot and do not want to be associated with events that accept this kind of sponsorship."
In a prepared statement, Director of the Book Festival Nick Barley said that he was "disappointed". 
The Book Festival said refunds will be issued automatically and people who have bought books will be contacted about this in due course.
"I fully respect her decision. I share Greta's view that in all areas of society the rate of progress is not enough," said Barley.
"However, in applauding Greta for standing by her principles, we too must stand by ours. The Book Festival exists to give a platform for debate and discussion around key issues affecting humanity today - including the climate emergency. As a charitable organisation, we would not be in a position to provide that platform without the long-term support of organisations such as Baillie Gifford.
We strongly believe that Baillie Gifford are part of the solution to the climate emergency. They are early investors in progressive climate positive companies, providing funds to help them grow. While they acknowledge there is still work to do, we have seen them make rapid progress throughout our 19-year relationship.
I apologise to all the people who bought tickets and were keen to meet Greta - and especially to the hundreds of young climate campaigners who we had invited to come along because of their hard work to change the system in Scotland. We will of course refund all ticket-buyers in full."
Longtime festival sponsor
Baillie Gifford is an Edinburgh-based investment firm that was established in 1908. Structured as an independent private partnership it now manages funds estimated to be worth around £235bn and has been a major sponsor of the Edinburgh International Book Festival for 19 years, providing ballast during a difficult time of declining ticket sales for the Book Festival. The investment firm has also been a longtime sponsor of other cultural festivals in Edinburgh (like the Edinburgh International Festival) and beyond.
Baillie Gifford responded to the accusation of "greenwashing" saying: "We are not a significant fossil fuel investor. Only 2% of our clients' money is invested in companies with some business related to fossil fuels. This compares to the market average of 11%. Of those companies, some have already moved most of their business away from fossil fuels, and many are helping to drive the transition to clean energy.
We are investing on behalf of our clients to grow their savings and retirement funds. When we invest in companies on their behalf, we do so over long time periods - typically 10 years or more - so this has naturally led us away from traditional fossil fuel firms. Currently, 5% of our clients' money is invested in companies whose sole purpose is to develop clean energy solutions."
Baillie Gifford said it was an early investor in Tesla and Northvolt (green batteries for electric vehicles) and remains one of the largest investors in both companies. It also invests in Climeworks which extracts carbon from the air and buries it underground; LG Chem, a Korean company producing battery materials; Orsted, a Danish offshore wind company; LG Chem, a Korean producer of battery materials; and Indian conglomerate Reliance Industries, which is both hydrocarbon explorer and telecoms provider.
Baillie Gifford added: "We believe in open debate and discussion which is why we are long-term supporters of the Edinburgh International Book Festival."