Image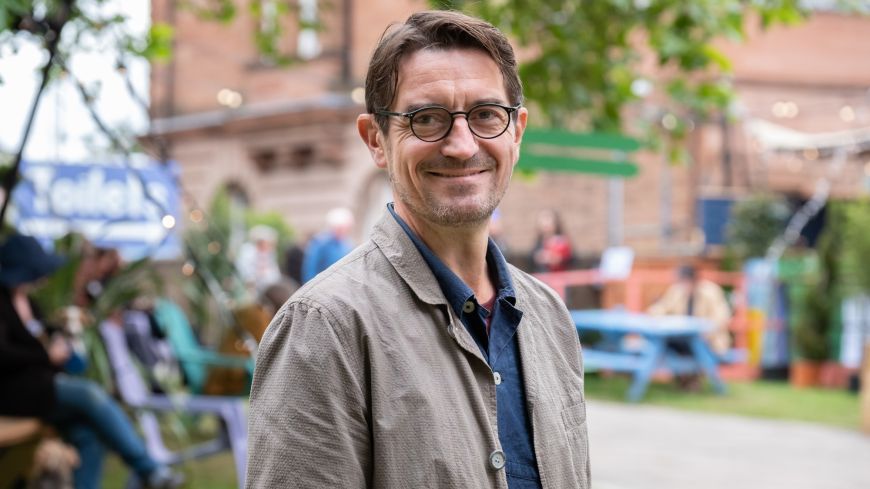 Nick Barley, Director of the Edinburgh International Book Festival, has announced that he will step down in September after he has delivered his 14th festival this August.
Under Barley's direction, the Book Festival was forced to make some major changes in response to the pandemic restrictions, forging a hybrid online and in-person experience.
Barley called the impact of Covid19 "a huge tectonic shift" in the way that live events are presented online and went all in on the hybrid format. In the Book Festival 2022, 200 of the 600 plus events were streamed live. 
"I'm particularly proud to have been able to build on the festival's strength and reputation during the devastating pandemic period, giving people all over the world continued access to the quality of discourse for which we are rightly celebrated," said Barley. 
However, after a "brutal" fall in ticket sales this past festival and a steep rise in utility bills, Barley is faced by the  fresh challenge of producing this year's 40th anniversary festival with around 75% of the normal budget. The Book Festival announced in November that they would be dropping live streaming events in 2023, cutting 32 full-time staff, and putting on around 100 fewer events this August. 
Barley also oversaw the change of the traditional, New Town location of the Book Festival from the garden at Charlotte Square to the Edinburgh Art College where he was able to capitalise on the studio facilities available to deliver a high-end online experience. 
The Book Festival is lined up to move again next year to the new Edinburgh's Future's Institute on Lauriston Place.
Legacy
During his tenure, Barley has brought a wide range of guests to Edinburgh – from Nobel Prize winners Maria Ressa, Amartya Sen, Joseph Stiglitz and Malala Yousafzai, to literary phenomena such as George RR Martin, Elif Shafak, Hilary Mantel, Ocean Vuong, Haruki Murakami and Colson Whitehead. 
Barley's innovations have included the free nightly festival Unbound, which saw a range of spoken word and music performances from the likes of Chic guitarist Nile Rodgers to Scottish band Fun Lovin' Crime Writers. 
In another cultural crossover, Playing With Books, the Book Festival partnered with the Royal Lyceum Theatre to bring novels such as David Keenan's This Is Memorial Device, Ali Smith's How to Be Both and Miriam Toews's Women Talking to the stage.
Under Barley, the also EIBF introduced Outriders in 2017, where 10 writers (such as Kayus Bankole, Jenni Fagan, Harry Josephine Giles and Nadine Aisha Jassat) teamed up with locally-based authors to make journeys across Africa, America and Europe. 
"Overseeing this great festival has been both a privilege and a challenge," said Barley. "As well as helping maintain Edinburgh's role as a global capital for culture, I have aimed to create a festival that is full of joyful encounters: a forum for thoughtful conversations between writers and readers." 
Barley will remain in post until the Book Festival (12-28 August 2023) has been delivered, with his successor taking up the post in September 2023.
Barley said: "It's been an honour to work with such a stellar team: the festival is so much more than its Director and the team is primed to work with my successor on the next phase."