Image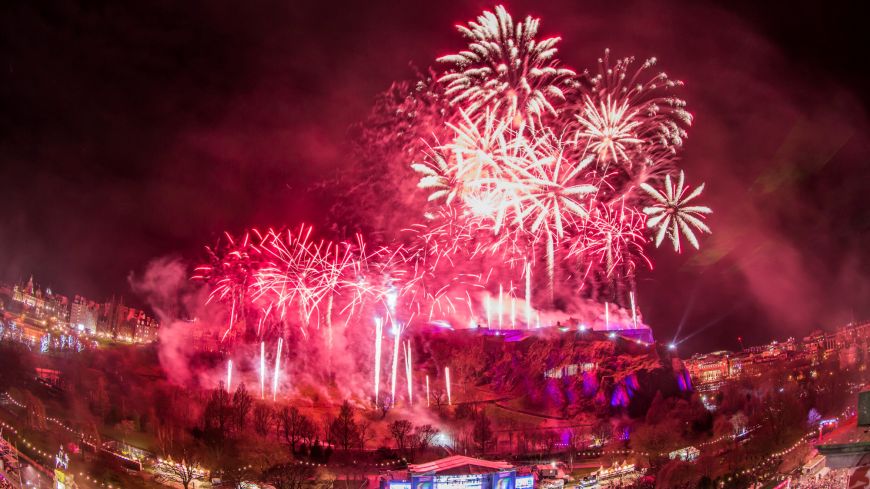 A smaller Street Party will return to Princes Street, after a two year absence, for Edinburgh's Hogmanay 2022/2023. Tickets go on sale tomorrow, Tuesday 18 October.
Under new Hogmanay festival organiser Unique Assembly, revellers at Edinburgh's street party will be integrated into the show with flashing LED wristbands by wearable tech company Xylobands.
The colour-changing, LED bracelets have been used at Glastonbury and the Commonwealth Games Opening Ceremony 2022. Coldplay was an early user of the light-patterning bracelets around ten years ago. 
According to Xylobands' website, its bracelets can be controlled via radio frequencies from dedicated transmitters up to 400 metres away to create large-scale flash pattern light effects across the crowd at key points, like the Street Party's "Midnight Moment" fireworks display. Xylobands says the wristband batteries last up to 18 hours and the bracelet can be recycled.
This year's Street Party will be capped at 30,000 people, same as last year's planned event, but much less than the 75,000 tickets made available in the pre-pandemic Hogmanay Street Party. The Princes Street event will include live DJ soundtracks, giant screens, funfair attractions and street food and drink throughout the arena.
Fireworks specialists Titanium will set the sky alight at "the bells" with the fireworks display from Edinburgh Castle.
Simon Page, Director of Titanium Fireworks, said "We are thrilled to be reconnecting with our colleagues at UNIQUE who first got us involved with Edinburgh's Hogmanay back in 2006. After a few years away it already feels like coming home to party with old friends. We look forward to welcoming the world back to Edinburgh."
Reflecting growing costs, tickets for the Street Party are £2 more than the last year's planned Hogmanay Street Party with general admission tickets costing £27.50 (including fees). A special ticket price of £22.50 (including fees) is available for up to 5,000 Edinburgh Residents living within an EH Postcode.
All tickets for the Edinburgh's Hogmanay Street Party go on sale online at 10.00am on Tuesday 18 October. 
Details of other events within the Edinburgh's Hogmanay programme, including the showcase Concert in the Gardens, will be announced later in October.
Cllr Val Walker, Culture and Communities Convener said: "Edinburgh is truly the home of Hogmanay and we're very much looking forward to the return of the world-renowned Street Party. Revellers can expect an unforgettable firework and light show, and a new level of involvement with the addition of the personal LED Wristbands. I can't wait to see it.
"Edinburgh's Hogmanay remains the place to be to bring in the bells and this year will be no exception."