Image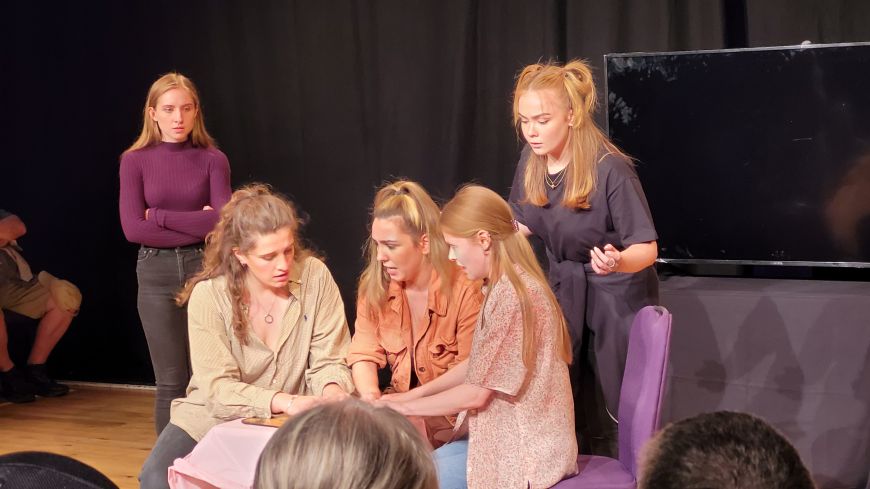 The 75th Edinburgh Festival Fringe has come to an end. As the circus leaves town, and the piles of rubbish that have accumulated from the bin strike start to be cleared, festival organisers are already looking ahead to the future.
Ticket sales were down this year around 27% from 3,012,490 at Fringe 2019 (a record year) to an estimated 2,201,175. This is a slightly bigger fall than the Big Eight venues' previously announced 25% decline at the box office.
A statement by the Fringe Society said: "Audience patterns have changed, industrial action caused significant disruption to rail travel and refuse collection, and affordable accommodation in Edinburgh was at crisis point. This year's festival has been a colossal and collective effort."
This year's Fringe saw an estimated 3,334 shows performed by artists from 63 countries. 
"Our enormous congratulations go out to everyone who came together to create the 2022 Edinburgh Festival Fringe," said Shona McCarthy, CEO of the Edinburgh Festival Fringe Society.  "This year's festival is the first step in what will be a long road to recovery and renewal.  The hard work of thousands of artists, and hundreds of venues, producers and staff has combined to deliver the 75th anniversary festival during one of the most challenging summers on record."
McCarthy noted that the future long-term sustainability of the Fringe will require a "significant amount of work". 
She said: "Collectively we will work to advocate for greater support for those at the heart of the Fringe – our artists.  The eyes of the world look to this historic city every August, and we need to work together to ensure the Fringe is the best place for creatives to express their ideas, audiences to support them and for people across the sector to develop their skills and careers for the next 75 years."
Edinburgh Fringe-goers increases
The Fringe Society said that it has seen an increase in Edinburgh-based Fringe-goers. 
"Residents of our historic city accounted for 39% of all tickets issued (+4% on 2019), and their support and commitment to the festival is evident.  Overseas audience attendances also increased, accounting for 10% of all tickets issued (+2% on 2019)."
The Society distributed over £60,000 of Fringe vouchers and Lothian bus tickets this year with the help of local charities and community groups, so that residents across the city could experience the festival. In addition, over 900 schoolchildren came to the Fringe as part of its schools' outreach work.
The Fringe's Street Events programme was extended into new sites this year, with 3,284 performances by Street Performers across the programme, including 650 Taster Stage slots on new sites in St Andrew Square and Cathedral Square in St James Quarter.  170 shows were represented, with five additional slots given to community groups and schools.
Benny Higgins, Chair of the Edinburgh Festival Fringe Society, added: "Recovery takes time, and that is why in June we launched our future development goals.  The Society acts to offer anyone a stage and everyone a seat, and there is much to do in the coming months.  We need to ensure the Fringe is the best place for thriving artists, while ensuring fair work and good citizenship.  Our digital experience will be key to delivering our climate action targets, and we need to do more to ensure who you are, and where you're from, is not a barrier to attending or participating in the Fringe."
Next year's Edinburgh Festival Fringe will run from the 4th to 28th August 2023.
Photo: Koi Collective in supernatural drama "Crossing the Void" at theSpace Triplex (preview show)
The Fringe in numbers
63 countries
1,354 accredited arts industry members – e.g. promoters, producers, festival and venue bookers – from 45 countries attended the festival to buy work and support artists beyond the Fringe, including Screen Fringe.
150 sensory backpacks were used by autistic children and adults
Over 1,800 tickets were issued to local schools, charities and community groups
60% of Fringe shows in accessible venues to wheelchair users
3,384 performers took part in the Street Events programme
900 schoolkids attended the Fringe as part of outreach work and 38 teachers saw shows as part of the Teachers' Theatre Club in partnership with Imaginate
777 professional media accredited from 21 countries