Image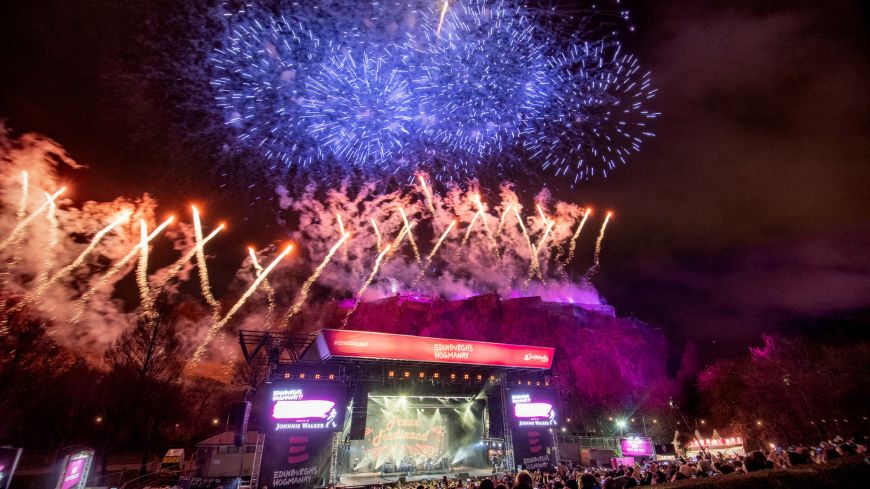 The organisers of Edinburgh's Hogmanay have announced that the full programme of events planned for the end of this month has now been cancelled.
"We are incredibly sad to announce the cancellation of the Edinburgh's Hogmanay programme for 2021 following new restrictions announced by Scottish Government today. After such a tough year for so many people, we were looking forward to helping bring people back together safely at Edinburgh's iconic Hogmanay celebrations," said Underbelly Co-Directors, Charlie Wood and Ed Bartlam, who organise the festival on behalf of the city of Edinburgh.
"We know this news will be disappointing for so many people, but we also know that Edinburgh is a wonderfully innovative and resilient city, and we know it will recover from these difficult times and return to the forefront of the world's new year celebrations in the future."
The decision was taken after the Scottish Government announced new guidance and restrictions today, 21 December (see below) and was taken in partnership with the City of Edinburgh Council.
The Edinburgh's Hogmanay Box Office team will contact all ticketholders in early January to arrange
refund options.
Only last week it looked like the Hogmanay events would go ahead, with ticket-holders having to provide proof of a negative rapid flow test on the day of the event they are attending.
However, Covid-19 infections have been rising again and with it a tightening of restrictions. There have been closures of events at Edinburgh Castle, Edinburgh theatres, and, yesterday, the large New Year's Eve event in London was cancelled. The not unexpected tighter restrictions, which will begin on 26th December and continue for three weeks, mean that Edinburgh's Hogmanay has become the latest Covid-19 casualty.
Edinburgh City Council Leader Adam McVey said: "Our first and foremost priority must always be to protect the health and wellbeing of the public, our staff and the city as a whole. I know it will be hugely disappointing for people, particularly young people who were planning to attend these events.
"Given the spread of this variant, reflected in the rising infection numbers, we need to avoid any additional burden on our health and emergency services. I'm grateful to the Scottish Government, Public Health, NHS and Police for their engagement with our teams to keep the City as safe as possible as we grapple with these challenges through the festive period.
"I would encourage everyone to continue following the guidance and to please celebrate Hogmanay safely and responsibly."
Edinburgh's Hogmanay events that are cancelled:
Thursday 30 December: Torchlight Procession
Friday 31 December: Party at the Bells and Midnight Fireworks display
Wednesday 29 December:  Breabach at Greyfriars Kirk
Thursday 30 December: Dougie MacLean at Greyfriars Kirk
Friday 31 December: Eddi Reader at Greyfriars Kirk
1 January 2022: Loony Dook at South Queensferry
New Covid-19 restrictions in Scotland
From 05:00 on 27 December, there will be a requirement for one metre physical distancing between adults in all indoor hospitality and leisure settings
Table service will be required in settings where alcohol is served for consumption on the premises.
Physical distancing will not be required in places of worship or on public transport, however existing mitigations for these settings will continue to apply.
From 05:00 on 26 December, attendance at large events will be limited to:
100 people for indoor standing events
200 people for indoor seated events
500 people for all outdoor events seated or standing.
Organisers of large professional sporting fixtures will have discretion over whether to admit spectators up to these limits.
The Scottish government says guidance will be updated to advise against indoor activities where physical distancing cannot be maintained, including non-professional adult contact sports, from 26 December.
All measures will be reviewed after three weeks on Tuesday 11 January