Image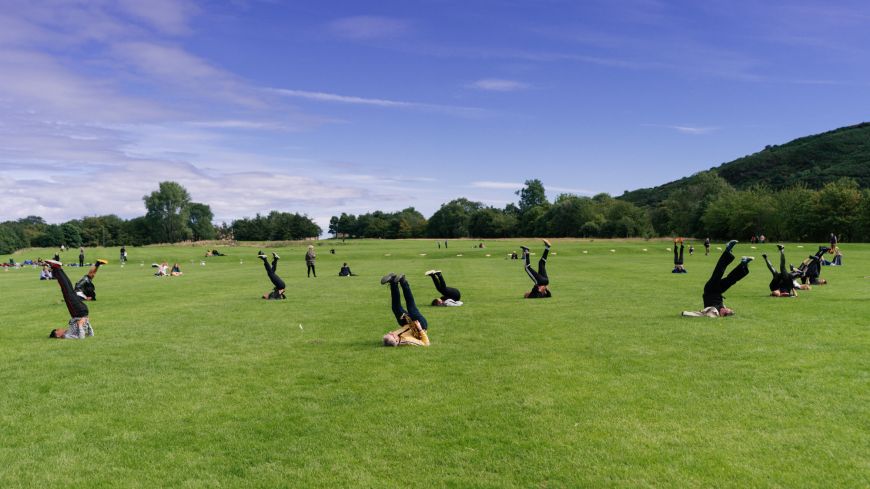 Credit
Lucas Chih-Peng Kao
Pioneering Edinburgh dance company Curious Seed will be bringing their outdoor dance "happening" Field- Something for the Future Now to Holyrood Park later this month.
Running as part of the Edinburgh International Festival, the free, unticketed show is a celebratory work that features an ensemble of Edinburgh performers dancing to live instrumentation with the slopes of Arthur's Seat providing the  backdrop.
The durational piece was conceived in a physically distant world, so features performers moving in socially distant, but connected and communal fashion to create a shared uplifting experience.
Curious Seed originally performed the piece on 30th August last year, at Holyrood Park, one of the few live performances that took place after the August festivals were cancelled.
This year, the four-hour show returns to the same grassy expanse of Holyrood Park as part of Edinburgh International Festival on 22nd and 29th August.
It is described as a "durational" piece where audiences are welcome to come and go as they wish during the performance time, whether it be minutes or the full four hours.
Among the groups involved are Dance Base's PRIME which is Scotland's first semi-professional dance company for the over 60s and Lyra, also an Edinburgh-based company, which makes live performances for and with young people.
Award-winning performance company, Curious Seed was formed in 2005 by Scottish choreographer, Christine Devaney.  The company's work has been presented across the globe from Milan to Macao, New Zealand to Norway, appearing at prestigious international festivals and venues from Sadler's Wells to Sydney Opera House.