Image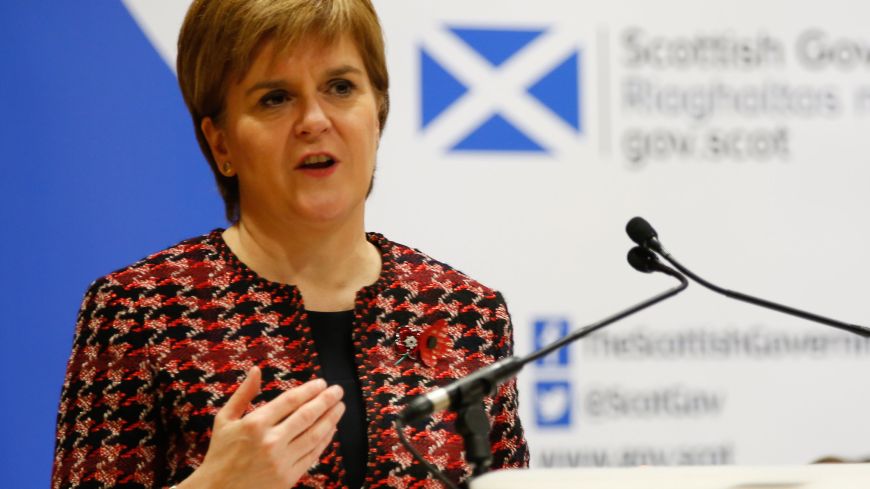 Credit
Scottish Government
PM Boris Johnson is back in Westminster with a resounding majority of 80 seats for the Conservatives and the SNP have enhanced its dominance north of the border by increasing its Westminster seat share by 13.
Boris might be talking about "Getting Brexit done", but the constitutional debate in Scotland is coming full circle with next year shaping up for more heated debate on Scotland's place in Europe and the UK. 
With last night's General Election results tally, the SNP now hold 48 of the 59 Scottish seats in the House of Commons.
All five Edinburgh MPs held their seats, although Labour lost neighbouring Midlothian and East Lothian constituencies to the SNP. The three SNP members held their Edinburgh seats with significantly increased majorities.
Results by the Numbers
In Edinburgh East, Tommy Sheppard held onto his seat with a majority 10,471 (up from 3,425 in 2017). 
In Edinburgh North & Leith, the SNP's Deidre Brock also held onto her seat with a majority of 12,808 (up from 1,625)
And in Edinburgh South West, the SNP's Joanna Cherry held her seat with a majority of 11,982 (up from 1,097).
Ian Murray won Edinburgh South for Scottish Labour with a majority of 11,095 (down from 15,514).
Christine Jardine won Edinburgh West for the Scottish Liberal Democrats with a 3,769 majority (up from 2,988).
Indy Ref 2
Scotland has been pulling in a different direction from the rest of the UK on Europe for some time: in the 2016 Brexit referendum, Scotland voted 62% to remain in Europe (74% in Edinburgh) while 52% of the UK voted to leave Europe.
Which led to First Minister of Scotland Nicola Sturgeon saying, "I accept, regretfully, that he (Johnson) has a mandate for Brexit in England, but he has no mandate whatsoever to take Scotland out of the EU." 
Johnson has said he will refuse to allow a second independence referendum pointing out that Scotland has already had a referendum on independence.
Scotland voted to remain in the UK in the 2014 Scottish Independence Referendum by 55% to 45%. In Edinburgh the result was even more pronounced with 61% voting to remain in the UK. 
But that was at a time when voting for an independent Scotland risked losing EU membership.
Then Brexit came along.
After last night's results, First Minister Sturgeon has taken the position that a second referendum is "the right of the people of Scotland".
"The people of Scotland have spoken. It is time now to decide our own future," said Sturgeon in a speech in Edinburgh last night.
With the case for a second UK Brexit referendum closed, the debate for a second Scottish Independence Referendum takes centre stage.