Image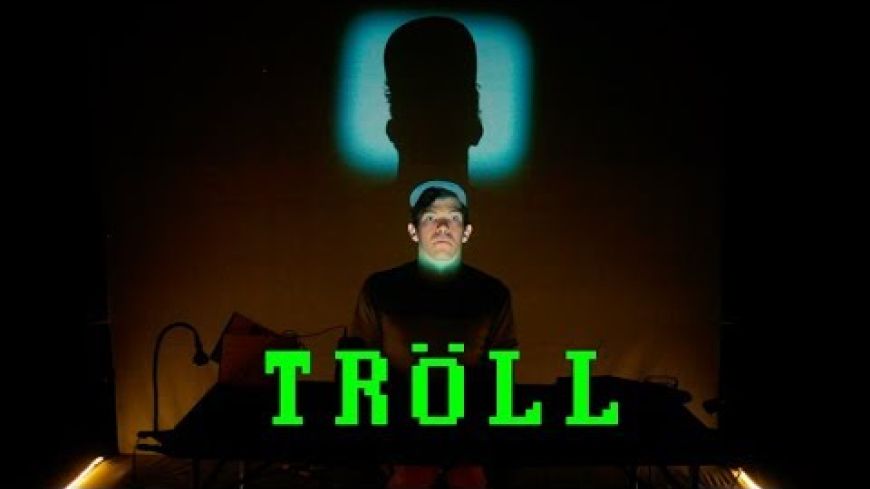 Company
Trick of the Light Theatre
Production
Ralph McCubbin Howell (writer), Charlotte Bradley (director); Hannah Smith (designer & puppeteer)
Performers
Ralph McCubbin Howell (Otto; Dad); Hannah Smith (Granny; Sister)
This lo-fi fable follows Otto, a twelve-year-old boy enamoured with Boudicca and 90s-era chatrooms, as he discovers something mysterious, ancient and dangerous lurking in his home. Between an older sister moaning for a cell phone and bullies on and offline, adolescent growing pains are on display... yet something otherworldly is stirring within the walls, something his granny whispers between puffs of her cigarette is a treacherous troll. 
Juxtaposing recently antiquated technology (those 90s babies in the audience will chuckle in recognition at the all-too-familiar dial-up tone) and Icelandic lore, Tröll puts nostalgia at the helm. It's a constant dovetailing of contrasts: old technology and new, intergenerational friendships, trolls of yore and trolls in the comment section. 
Clearly taking inspiration from works like Coraline and Stranger Things, this piece will delight those who love all things both charming and dark. Using live microcinema, projections and puppetry, this one, as the piece says is a "ghostly vision of a digital dark age". An iPhone becomes a torch and cables become whimsically and fearfully animated; this company shows just how many wonders can be created with just a trick of the light. 
From the company who brought you Bookbinder and last Fringe's acclaimed The Road That Wasn't There, this is storytelling and puppetry transformed by digital fantasy. Apt for children as well as children from the age of sneaking onto the family computer at night to log onto AOL, this multimedia gem bolsters imagination in a manner most spoofy and playful.
Until Aug 11
Summerhall - Demonstration Room
12:05
10+