Image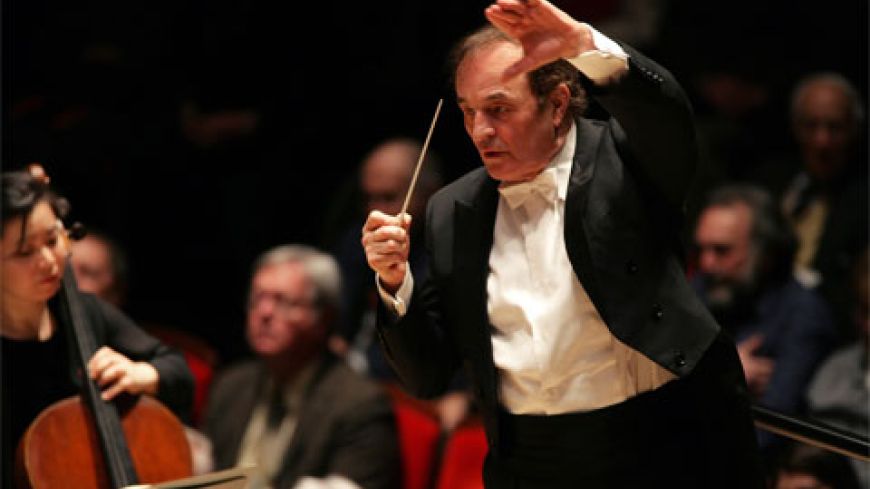 Company
Philadelphia Orchestra
Production
Sibelius, Finlandia; Liszt, Piano Concerto No 2 in A major; Berlioz, Symphonie fantastique.
Performers
Charles Dutoit (conductor), Jean-Yves Thibaudet (piano)
That was a dazzling performance from one of the world's greatest orchestras. So said my guest sitting beside me who has followed the Philadelphia Orchestra over many decades both sides of the Atlantic. And it was clear that everybody in the packed full Usher Hall agreed.
Sibelius's Finlandia provided a rousing and at times tumultuous start but then calmed down towards its end with what is now known at the Finlandia Hymn, often sung to the words Be still, my Soul.
The violin soloist was ill and in her place, and at the last minute, the dashing Jean-Yves Thibaudet came to the piano in front of the large orchestra to play Liszt's Piano Concerto No 2 in A major. Liszt wrote just two piano concertos. Sometimes this, the second, can seem to be aggressive in its play - for that's how it starts. But soon the woodwind were taking control of the melody, the piano was deep and sonorous and later the solo cello was a delight. A Chopin waltz from Jean-Yves Thibaudet as encore was the reward for massive applause.
After the interval the anticipation rose even further for the classic Symphonie Fantastique by Berlioz. Without needing the music score in front of him, Charles Dutoit produced from his players all the twists and turns in the five movements which Berlioz had described as episodes in the life of an artist, autobiographical almost certainly.
So what made it such a special concert? No doubt it was the old fashioned but not fuddy-duddy, perhaps modern-gentlemanly, style of the conductor, Charles Dutoit, and the way in which the musicians in front of him responded in like manner. It was conductor and orchestra par excellence. We were so fortunate in this their second concert, two nights running, in the Usher Hall this Festival.
Event: Wednesday 31 August 2011 at 7.30pm