Image (reusable)
Image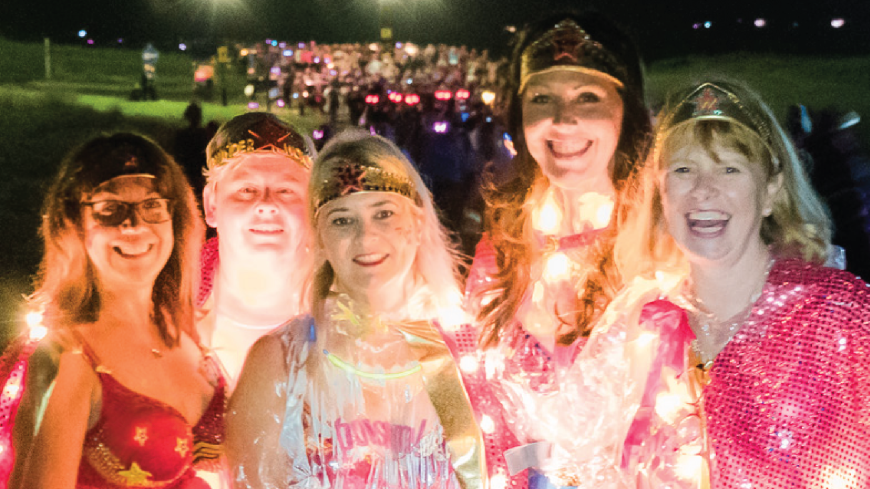 Let your feet walk to the beat at The MoonWalk Scotland 2020! On Saturday 6th June, join thousands of women and men letting their feet follow the song in their hearts, through the streets of Edinburgh in their decorated bras, raising money and awareness for breast cancer charity Walk the Walk.
Take on a MoonWalk 'classic' with either the Full Moon Marathon (26.2miles) or Half Moon Marathon (13.1miles), fancy something a little shorter… take on the 10k New Moon Challenge! Or if you're really looking to challenge yourself… go
Over The Moon with 52.4miles!