Image (reusable)
Image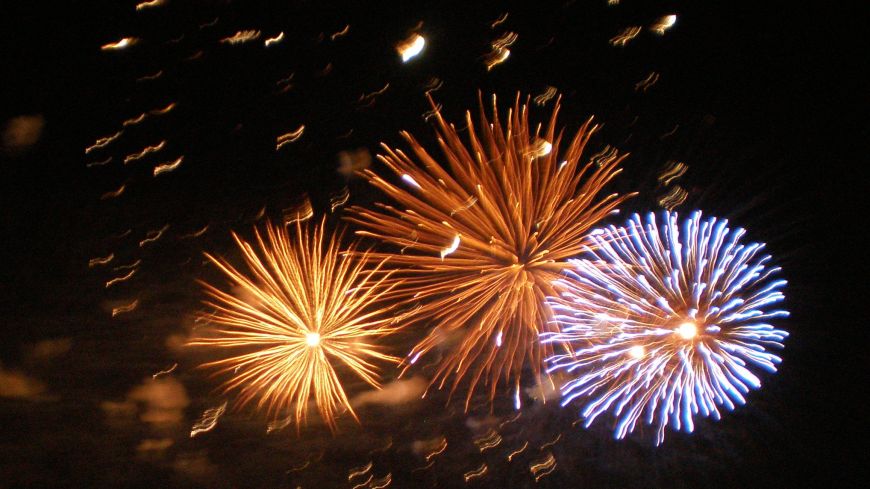 Credit
EdinburghGuide.com
Scottish Love in Action (SLA), the charity helping destitute children in India, hosts two "tartantastic" Guy Fawkes fireworks extravaganzas on Sunday the 3rd November at George Watson's Rugby Ground at Myreside Road, Edinburgh.
Tickets for these annual fireworks displays usually sell out well in advance. This year's Firework Extravaganzas is Spire Edinburgh Hospitals and proceeds go to a good cause.
Sunday: Blue Show – Gates open 4pm – Entertainment starts 4.30pm (ends 5.15pm)
Sunday: Red Show – Gates open 6.30pm – Entertainment starts 7pm (ends 7.45pm)
The Programme As well as the headline attraction - the fireworks display by Pyromancer Fireworks - there will be pipe Bands, The MGA Academy of Performing Arts, and Delighters Fire Circus Theatre. The event will be compered by Malcolm Reid and Dougie Robertson. There will also be hot food, drinks and Halloween tuck provided by various caterers.
Proceeds from the Fireworks Extravaganza will go to SLA, which provides funding to a grass roots non-governmental organisation (NGO) to run projects in the south-east Indian state of Andhra Pradesh, caring for over 500 once destitute and vulnerable children in a Home and School in Tuni. SLA's Founder and Chairperson, Gillie Davidson, explains: "Some of the destitute children we care for have only managed to survive by scavenging in rubbish tips, or begging in the streets where they are open to exploitation. The money we raise from events like the Fireworks Extravaganza gives these children an education and thus a chance in life and we'd like to thank everyone for this support.""
Tickets
£8.50, plus £0.73 booking fee for a single ticket (under 2's free).
Various family ticket prices. Tickets are now on sale online at Eventbrite.