Image (reusable)
Image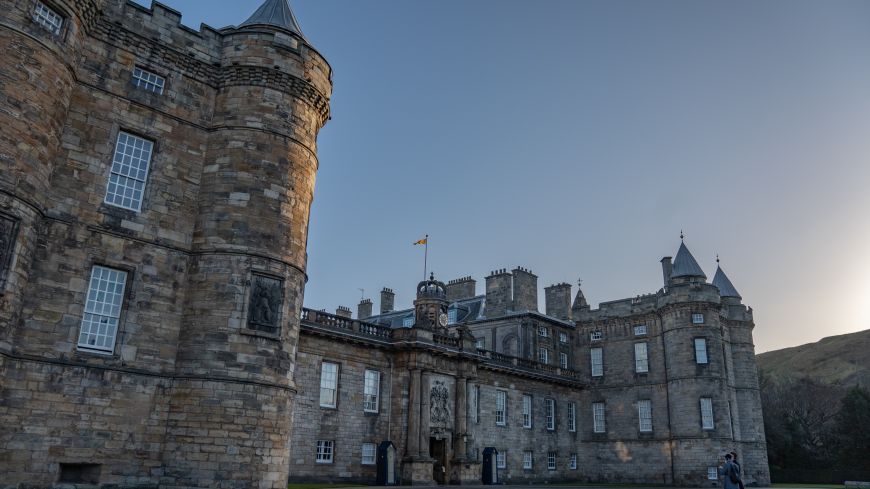 Royal Week (aka Holyrood Week) is an annual visit by the reigning British monarch to the city of Edinburgh. For around a week, usually at the end of June to early July, the Royal Family takes up residence in the Palace of Holyrood House.
In 2023, Scotland will mark the Coronation of His Majesty King Charles III and Her Majesty Queen Camilla during Royal Week in Edinburgh on Wednesday 5 July. The King will be presented with the Honours of Scotland at a National Service of Thanksgiving at St Giles' Cathedral following processions on the Royal Mile. Their Royal Highnesses, The Duke and Duchess of Rothesay (Prince William and Kate) will also attend events.
The week begins with the Ceremony of the Keys where the King officially receives the Keys to the City from the Lord Provost of Edinburgh on the forecourt of Holyrood Palace.
In this symbolic ceremony, the King is offered the Keys and welcomed to "your ancient and hereditary kingdom of Scotland." He then returns the Keys to the Lord Provost with the words: "I return these keys, being perfectly convinced that they cannot be placed in better hands than those of the Lord Provost and councillors of my good city of Edinburgh."
The week includes an investiture of Scots residents who have received honours in the twice-yearly Honours List, held in the Great Gallery of Holyrood House.
The King also invites around 8,000 people "from all walks of life" to a private garden party in the grounds of Holyrood Palace. Guests are served tea, accompanied to music from regimental bands and a pipe society.
The Royal Company of Archers, the Monarch's bodyguard in Scotland, are on duty at the garden party. The Archers form avenues down which The King and Queen separately proceed, meeting up at a "grand circle" lined by the Archers where further presentations take place. The King and his party have tea in his tent beside the "circle" while his guests take tea in other marquees in the gardens of the Palace.
Royal Week may also include the Thistle Installation Service at St Giles Cathedral.