Image (reusable)
Image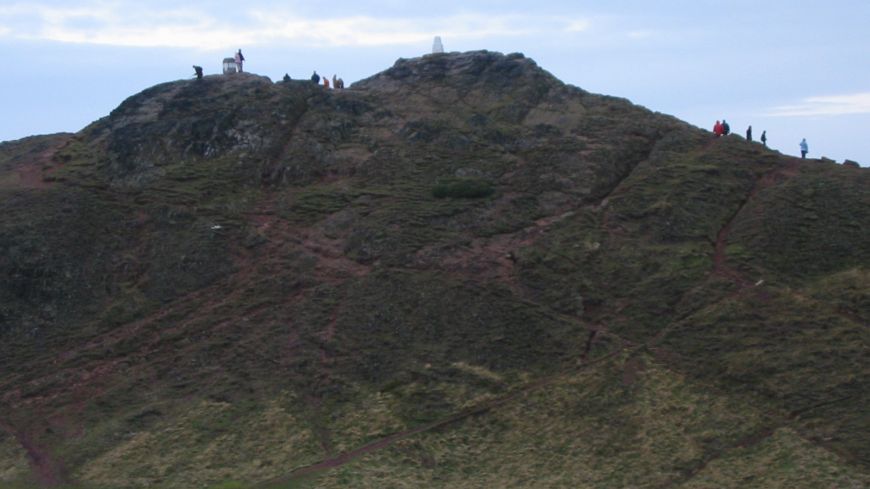 The Edinburgh Winter Run is a 5km loop around the extinct volcano of Arthur's Seat and includes two additional runs for younger participants.
The run was introduced in 2020 by Durty Events and Triathlon Edinburgh, with the support of Edinburgh City Council. The run fills a void left by the departure of the Edinburgh Great Winter Run in 2018, a popular event in the runners' calendar for many years.
The historic, green expanse of Holyrood Park is also the setting for the British Universities and Colleges Sport (BUCS) Cross Country Championships. Some 2,500 students from across the UK will compete in races of 6km, 8km and 10km following the open participation Great Edinburgh Run.
The Edinburgh Winter Run itself includes three runs:
The 5k Edinburgh Winter Run: Open to entrants from 13 years (under-16 year-olds must have permission from parent/guardian). Entry fee: £15.
Family Mile: Juniors 3-8 years must be accompanied by an adult (maximum 2 adults per junior, adult enty costs are included in £10 fee), 8 years and over can run unaccompanied but must have permission from their parent/guardian
Toddler Dash: Juniors aged 18 months to 5 years, children must be accompanied by at least one adult, (maximum 2 adults per junior), adult entry costs are included in the £5 entry fee.
Edinburgh Winter Run Schedule
The event starts at Queen's Drive, on the north side of Arthur's Seat.
08:30: Event Village Opens
10:30: Edinburgh Winter Run 5km starts
12:00: The Toddler Dash starts
12:30: The Mile Family starts
Entry Fee includes:
Fully marked course
Chip Timing
Finishers Momento
Professional Organisation
Background: Great Edinburgh Winter Run
A mass participation run around Holyrood Park, the Great Edinburgh Winter Run was organised by Great Run Company from 2005 to 2018.
The Great Edinburgh Run preceded the prestigious Great Edinburgh International XCountry which saw some of the world's top cross country athletes compete in the men's 8 km race, the women's 6 km race, and the 4x1km relay. The event was broadcast by the BBC.
Great Run Company also operated the longer, 10-mile Great Edinburgh Run later in the year, which followed a route around Holyrood Park, through the Edinburgh Old Town and Edinburgh New Town.
The Great Edinburgh Run ended in 2017. Great Run Company decided to move the events from Edinburgh, citing rising costs of putting the events on in the Scottish capital.
Great Run Company manages runs in other cities, such as Glasgow and Stirling.
Tickets
5k run: £15
Family Mile: £10
Toddler dash: £5