Image
Image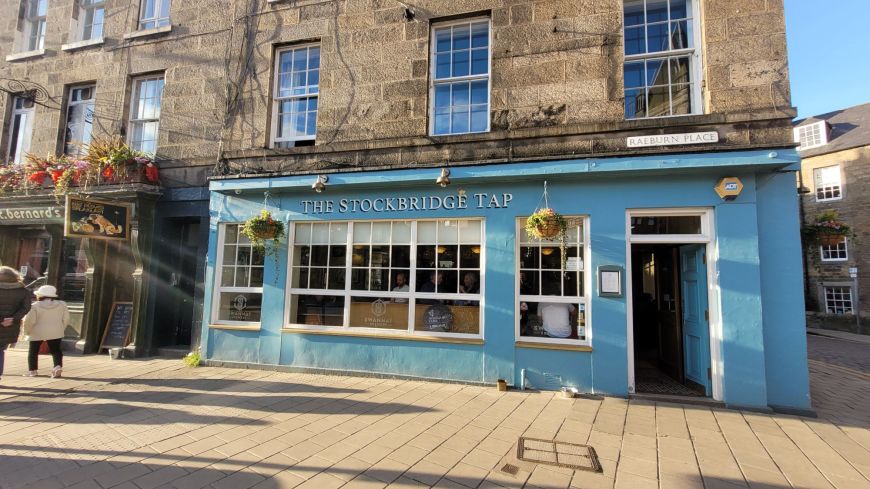 Street
2-6 Raeburn Pl, Stockbridge
Stockbridge's thriving local, next door to St. Bernard's Bar, opened in August 2008 on a corner of the main thoroughfare in the Stockbridge/Comely Bank area. Like Bert's Bar, as it was known in its previous life, the bar is known for its variety of cask ales, but also its relaxed and convivial atmosphere inside. There's a fair range of ages and different types of people, quite a few with their dogs.
Bar staff are very knowledgeable about their beers and happy to share knowledge and tasters of ales from around the UK. These are all handed written on a blackboard, shared regularly on social. Some delicious ales can be found here. Not surprisingly, "the tap" regularly ranks highly with real ale organisation CAMRA.
Inside it's a classic Edinburgh pub in many ways, with natural wood flooring and tile finishing and a light-coloured, wooden bar at the front of the house.
The main room of the pub has many windows for viewing activity on the busy Raeburn Place thoroughfare and peering across to the neighbouring Hectors bar. Or you can ensconce yourself in one of the back rooms, along the St Bernard's Street side of the bar which give you some privacy, if you don't mind that they have something of a Victorian train waiting room atmosphere.
The Stockbridge Tap is definitely one to consider as a station for walks along the Water of Leith, especially if you are with a four-legged friend.