Image
Image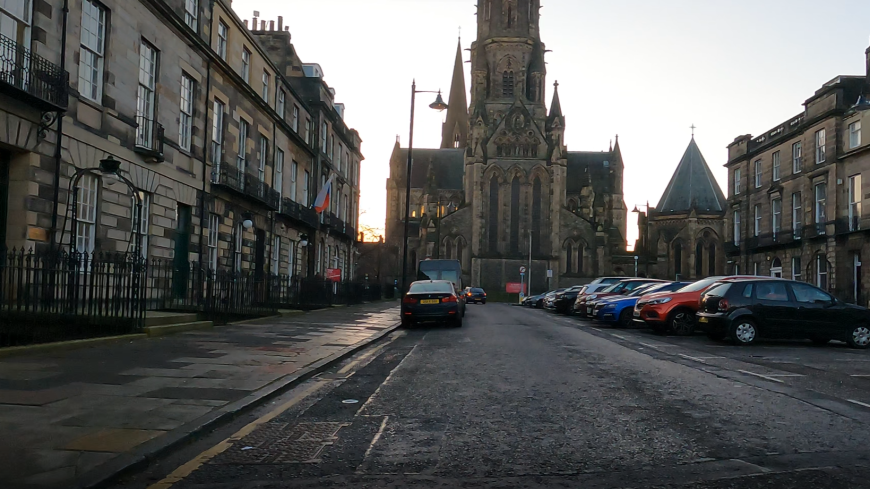 Street
58 Melville Street
The arm and public face of the Russian government in Scotland, located on Melville Street in Edinburgh's New Town, a few minutes walk from Scotland's First Minister's house on Charlotte Square, Bute House.
The Consulate has been the location of angry protests since Russia invaded Ukraine (see Ukrainian Consulate in Edinburgh), with a death toll mounting into the thousands.
Many civilians, from new-borns to the elderly have been killed, as Russian forces pulverise Ukrainian cities with daily bombardments.
The Consulate General of Russia in Edinburgh delivers consular services to Russian and foreign nationals, among them: 
Registration of Russian nationality for children if one parent, at least, is a Russian national
Issuing Russian travel passports for Russian nationals
Issuing Laissez-Passer (emergency temporary travel document) for Russian nationals
Requesting personal records and documents from Russia
Issuing Police Clearance Certificate for use in the United Kingdom and some certificates for use in Russia
Certifying power of attorney for use in Russia
Certifying signature on the documents for use in Russia
Certifying declarations and consents for use in Russia
Certifying translation of documents from Russian into English and from English into Russian
Certifying copies of documents for use in Russia