Image
Image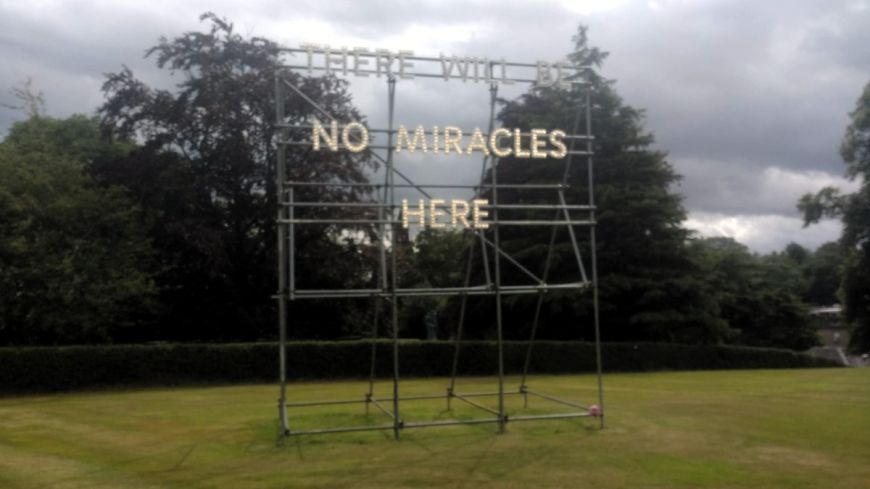 Credit
EdinburghGuide.com
Modern Two (also known as the Scottish National Gallery of Modern Art Modern Two, and the Dean Gallery until rebranding in 2011), houses an extensive collection of Dada and Surrealist art. The building, which has been elegantly converted from what was a Victorian orphanage is worth a visit in itself.
N.B. Modern Two is currently closed due to a funding shortfall. The Prints and Drawings Study Room, and Reading Room are open by appointment. Paolozzi's studio will open by appointment from 22 October. The grounds at Modern Two will be open daily.
Modern Two is situated in a spacious park with large lawn and trees, near the Water of Leith (a steep staircase leading up from from a narrow wooded section of the Water of Leith walkway brings you out at one of the pedestrian entrances to the gallery gardens on Belford Road). The gallery is directly opposite the original Scottish National Gallery of Modern Art or "Modern One".
A two-story, giant, robot-man sculpture greets you on entering the gallery. The piece, Vulcan, is the handiwork of Eduardo Paolozzi, famed for his gargantuan creations, including the big, mechanical foot at the top of Leith Walk.
The gallery also contains a reproduction of sculptor Eduardo Paolozzi's studio.
The art deco cafė, porticle style windows, where you can peep in on galleries below, and Richard Wright's specially commissioned fresco design, reflect the lightness of touch in the overall look and feel of the building's conversion. You can also sit out in the cafė garden on warmer days.
Entry to the gallery's permanent exhibitions is free, but a charge is made for special exhibitions.
Modern Art Two is one of the Edinburgh Art Festival venues in August.