Image
Image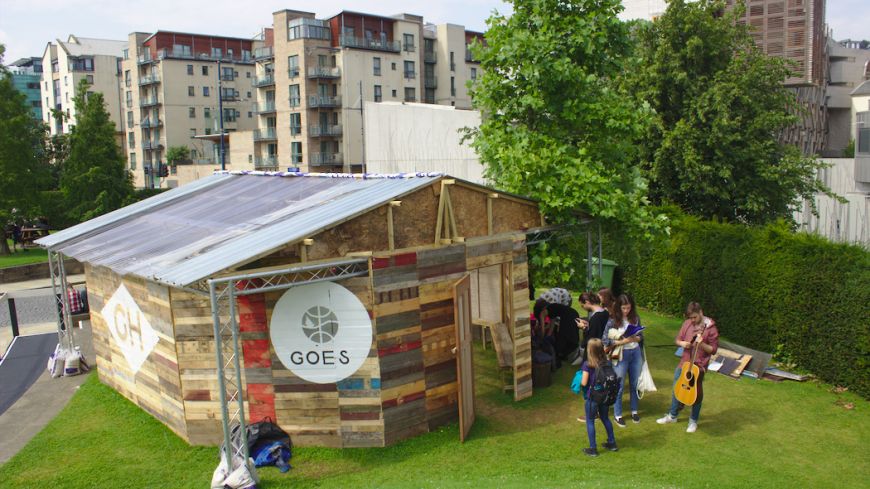 Edinburgh Fringe Venue
378
Made completely of found and recycled materials down to the bolts in the metal truss supporting the main structure, the Greenhouse is a pop-up, wooden venue located on the grass near the entrance to Our Dynamic Earth.
Boxed-in Theatre, formed by a group of friends who met at University of St Andrews, have a daily programme of drama and music from noon to night with an environmental theme.
The theatre has a capacity of 30, and operates off-grid, using only natural light that comes in through a perspex roof and, as darkness falls, a few solar-powered lights.