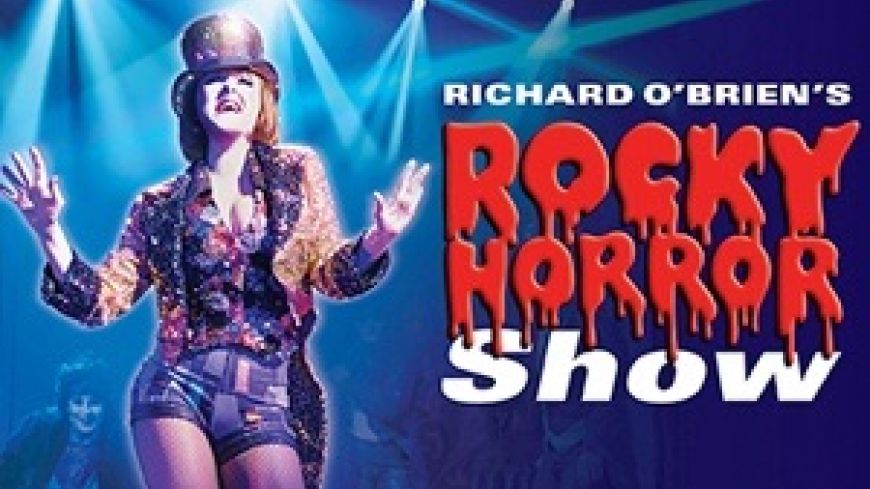 Company
Howard Panter for Ambassador Theatre Group
Production
Richard O'Brien (Creator), Chistopher Luscombe (Director), Hugh Durrant (Set designer), Sue Blane (Costume designer), Nathan M Wright (Choreographer), Ben Van Tiernen (Musical Director)
Performers
Diana Vickers (Janet), Ben Freeman (Brad), Liam Tamne (Frank-N-Furter), Kristian Lavercombe (Riff Raff), Norman Pace (Narrator), Paul Cattermole and Richard Meek (Eddie/Dr. Scott), Kay Murphy (Usherette/Magenta), Sophie Linder-Lee (Columbia), Dominic Andersen (Rocky)
The world's favourite transvestite show returns to the Edinburgh Playhouse after only three short years away, beckoning a cult following to belt up their suspenders, dust off their pelvic thrusts and heckle like they've never heckled before.
Richard O'Brien's uproarious tribute to retro science fiction and B movies, despite it's 43rd year on our planet, cannot help but draw gaggles of gartered fans to do the 'Time Warp' one more time.
'It seemed a fairly ordinary night' when sickly sweet, young couple Brad and Janet found themselves hunting for assistance in the middle of nowhere.
Fortunately, 'a light over at the Frankenstein's place' was spotted, and into the grasp of these free-willed fancies they were thrust.
It is within these walls that the virtuous (for now) sweethearts would receive far greater hospitality than they were betting on, for Frank-N-Furter and his friends are willing to go much further than a simple phone call.
Echoing through the vast auditorium of the Edinburgh Playhouse, this tour's celebrity cast consisting of X-Factor's Diana Vickers, as a butter-wouldn't-melt Janet Weiss, and Emmerdale's Ben Freeman, as a slightly-too-Frankie Valley Brad Majors. They excel in filling the star studded boots of our cutie patootie couple.
Not-so-new to the cast, Kristian Lavercombe, as Riff Raff, steals the show with a performance that even the original balding handyman and creator O'Brien would struggle to compete with.
Performing in The Rocky Horror Show almost 1,000 times it is understandable that less experienced actors couldn't grapple back a sufficient amount of stage presence from Lavercombe. Tentatively skipping around the stage, Liam Tamne's Frank-N-Furter, although cheeky in parts and shining in the calmer numbers such as 'I'm Going Home', unfortunately couldn't command enough authority to do justice to the iconic drag role.
Entering the theatre with a license to heckle, the rowdy audience didn't disappoint, offering Narrator Norman Pace with perfect set-ups for his fittingly foul rebuttals to the traditional lines laid aside for the braver, or boozier, audience members.
Fabulously executed, hitting all of the right notes along the way, ATG's tour of the quirkiest, queerest, most empowering musical ever created is a crowd-pleaser sure to have you giving yourself over to absolute pleasure and shivering with antici-…
Until Saturday 2nd April 2016
Tickets: www.atgticket.com