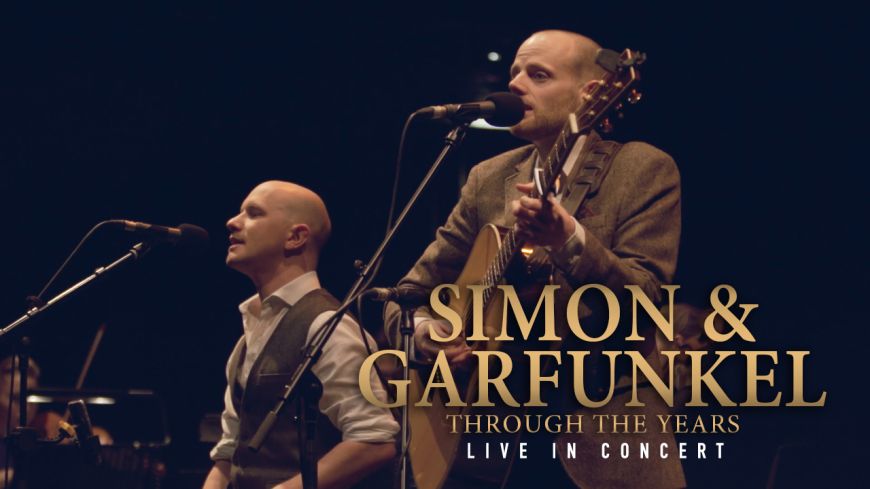 Performers
Dan Haynes, Pete Richards
It's 50 years since Simon and Garfunkel's 'Sound of Silence' hit the British charts. The duo's delirious blend of folk rock and profound pop has never been equalled. A slew of hits followed and produced a body of work that made their 1970 album Bridge Over Troubled Water an all-time bestseller.
Dan Haynes (as Simon) and Pete Richards (together known as Bookends) have great material from the get go. There's a good balance between soundalike and own interpretation. Their rendition of that soaring anthemic hit 'Troubled Water' was described by one critic at last year as the bravest thing on Edinburgh fringe. The lads' choirboy harmonies and stage presence make for a great approximation of Paul and Art (the duo split up in 1970); fans of the original won't be disappointed. Between the early 1960s and 1970 Simon and Garfunkel produced a stunning catalogue of hits popular all over the world.
The duo's story is told partly with footage on a large screen and by Don and Pete themselves. This Festival Theatre performance is, they tell us, the largest audience they have ever had but any nerves don't show and although they look nothing like their heroes the vocal harmonies are spot on. Admittedly not all the songs match the soaring orchestral arrangements of the original late-60s songs, even when a string quartet plays backup. But it doesn't matter, all those great numbers are here.
The scene-setting banter is pitched just right. The audience is told the famous story of how that anthem to homesick youth 'Homeward Bound' was allegedly written on the platform of a railway station in Widnes in the north of England. There's 'feeling groovy' pop and passionate protest songs. The bedsit blues of 'Sound of Silence' and the beautifully rendered 'The Boxer' (once called the greatest song ever written) are all performed superbly well.
The idea of a protest song in the charts today seems ludicrous. But when Dan and Pete sing the ironic line 'where are you Joe DiMaggio, a nation turns its lonely eyes to you' it's difficult not to think that, with America in the state it's in, we need a few more protest songs.
Currently on tour