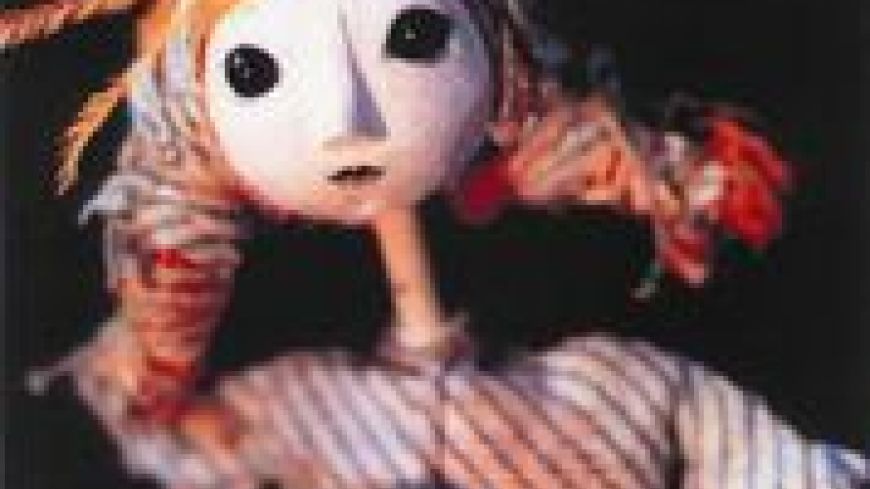 Production
Shona Reppe (creator and designer), Ian Cameron (co-creator)
Gill Robertson (co-director), John Williamson (music),

This year's Puppet Animation Festival has closed in style with Shona Reppe's exquisite miniature version of the classic French 17th century fairy tale. The story of Cinderella, a young girl treated as a servant by her step sisters but who ends up marrying the prince to their chagrin, is universally known yet Reppe has made it utterly her own. Her version retains its happy ending yet does not shy from some of the cruel and hideous elements sanitised from the original tale like the sawing off of toes to help make the glass slipper fit. Yikes!
Reppe creates instant cheeky engagement as she appears from nowhere dusting and polishing the audience. She then moves to behind a kidney shaped set with draughtboard squares, from where she conducts the unique performance. She may be dressed in black, the preferred colour of puppeteers to court invisibility, but her costume is chic, elegant and not at all unobtrusive. She cuts a Hepburnesque figure, but no bland beauty here as she breaks the fourth wall with impish ease, delighting the audience with the revelations of every small drawer's opening.
Her trademark creation of tiny worlds is meticulous, but the nasty step-sisters appearing as gloves is a flash of comic and puppeteering brilliance. Reppe herself plays the domestic fairy godmother where a feather duster doubles as her wings as she swoops in to work her magic on poor, snottery Cinders. The ball scene is a luminous twirling of headless paper figures; pretty much what a ball is, I guess!
From the opening music from a not so mighty Wurlitzer playing the likes of Love is a Many Splendored Thing and People who need People, to music box tunes in keeping with the jewellery box magic of the show and the Latin sounds that feature throughout, John Williamson has created a fitting soundscape for this gem of a show. After the ball, that well known band, The Whistling Dixies, feature on radio Pumpkin with a fine and totally apt version of If I Should Lose You.
Feminine and beautifully realised, this piece of children's theatre works its sassy magic on adults and children alike.
Age suitability 5+