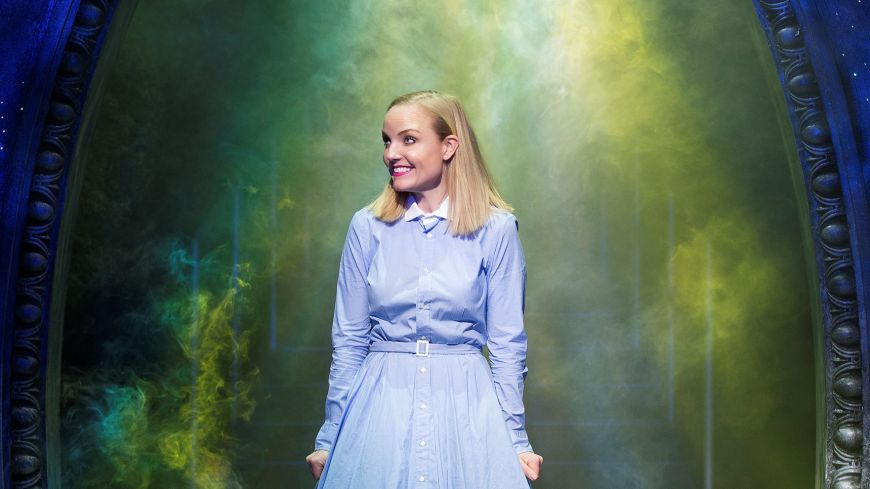 Production
Lotte Wakeman (director), Frank Wildhorn (music), Jack Murphy (lyrics), Gregory Boyd & Jack Murphy (book), Robert Hudson (UK adaptation), Jason Howland (musical supervisor), Alex Parker (musical director), Lucie Pankhurst (choreographer), Andrew Riley (set designer), Grace Smart (costume designer), Nick Richings (lighting designer), Chris Whybrow (sound designer).
Performers
Kerry Ellis (Alice), Naomi Morris (Ellie), Stephen Webb (Jack), Natalie McQueen (Mad Hatter), Dave Willetts (White Rabbit), Wendi Peters (Queen of Hearts), Divine Cresswell (Dormouse), Ben Kerr (March Hare), Kayi Ushe (Caterpillar), Dominic Owen (Cheshire Cat), John Finnemore (Looking Glass).
Lewis Carroll's Alice's Adventures in Wonderland, and its sequel Through the Looking Glass, have undergone countless reinterpretations on stage and screen since their publication more than 150 years ago. Frank Wildhorn's musical adaptation, Wonderland, combines them both with a girl-power gloss straight from the self-help manual genre that has little to do with the original thrust of either.
When newly-divorced 45 year old Alice utters the magic words, 'I don't want to live in the real world', the White Rabbit, appearing unexpectedly in her high-rise flat, leads her and teenage daughter Ellie, together with downstairs neighbour Jack, down in the lift to Wonderland. Here they meet the Mad Hatter et al, who have all escaped from living as lawyers, judges etc. in the real world, to become the people they always wanted to be. But who does Alice want to be and will she ever make it back to the real world and live out her dreams?
The answer lies through the Looking Glass, here a portal to the 'you that you have been suppressing'. Ellie becomes the lairy teenager she'd had to ignore in order to mother her mother, and Jack becomes the hunky lead singer of a boy-band that encapsulates the moves, cheesy lyrics and key-change climax that we've all come to recognise only too well. Alice is frightened in case she becomes the unlovable, opinionated, school-ma'am her ex convinced her she used to be, until he set her straight.
Needless to say, Alice comes out the other side raving about how she will teach women to value themselves and singing songs like 'I Am My Own Invention' and 'This Is Who I Am' that continues, 'who I really am'. The themes of self-empowerment and self-determination exert no depth or subtlety here, but are repeatedly force-fed ad nauseam. In its defence, it is knowingly formulaic, obvious and sentimental, yet just fails to reach the level of kitschy-irony that would raise it above the level of cliché.
There is however colour, fun and high-kicking show-mat-azz. This is a talented crew with strong leads as well as a terrific supporting cast, with particularly high-impact performances from Wendi Peters as the Queen of Hearts and Natalie McQueen as a female Mad Hatter (yes, it really is all about the girls). There is a lot here to enjoy, but relentlessly overstating the self-realisation message actually serves as a reminder that we've come a long way since this particular message needed such a ramming home.
Runs 20th – 28th January