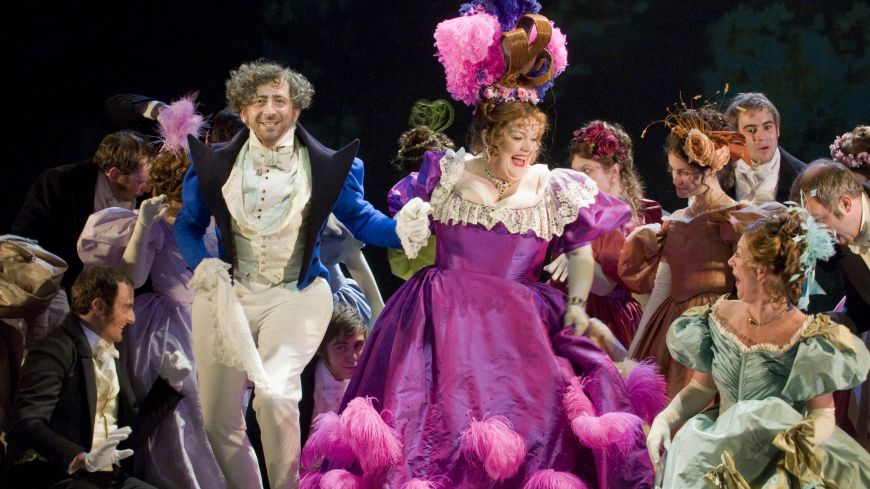 Company
Cameron Mackintosh presents
Production
Laurence Connor, James Powell (directors), Peter White (Musical Director)
Performers
Christopher Jacobsen (Jean Valjean), Javert (Earl Carpenter), Gareth Gates (Marius), Rosalind James (Eponine), Katie Hall (Cosette), Ashley Artus (Thenadier), Lynne Wilmott (Madame Thenadier), Jon Robyns (Enjolras)
If you were restricted in life to seeing only one piece of musical theatre then choose 'Les Miserables.' This is now the 25th Anniversary production, and reviewers must have used up all the superlatives in the English and all the other languages to describe this show. It is far removed from smaltzy "let's do the show right here" type musical and nearly every other show seems inconsequential in comparison.
The storyline of Jean Valjean, played last night by understudy Christopher Jacobsen, is of a man who was imprisoned for 19 years for stealing bread and finds that his ticket of leave makes it difficult to survive in the real world. Succumbing to temptation again, he is shown compassion by a Bishop which makes him determined to do good where possible for the rest of his life.
While the plot demonstrates man's inhumanity to men and women throughout there are wonderful scenes of pathos, romance, and tension to carry it through. The new sets give the show a more period feel and are based on the drawings of Victor Hugo on whose 19th century book the show is based.
Technology has also contributed to the overall staging and in particular the sewer scene draws you into the heart of the production. While Jean Valjean is clearly the lead character, Les Miserables abounds with great parts and allows a number of singers to demonstrate the power of their singing.
The Bishop of Digne (David Lawrence) while a small part is a good example of this. A couple of numbers sounded slightly harsh but as the singers redeemed themselves in subsequent numbers these were minor blips in an overall superb show.
Gareth Gates as 'Marius' is the well known name in the cast and shows that he is capable of developing a career in musical theatre beyond 'Joseph'.
Many shows have several memorable songs but with Les Miserables it's just one after another from the opening to the end. Maybe the composers should have held some back for their production of 'Martin Guerre'?
The children as usual catch the eye and ear but the comic scenes with the Inn keeper and his wife played by Ashley Artus and Lynne Wilmott are very funny despite their crooked role in the proceedings.
Javert (Earl Carpenter) who pursues Jean Valjean in a mistaken sense of duty was roundly booed which is the ultimate accolade of a villain well-played. 'One Day More' set at the barricade is the climax of Act 1 but unlike some other shows, Act 2 does not dip and holds your attention throughout and the absence of dialogue is no hindrance to following the story.
Les Miserables' is an epic - if you haven't seen it at least once then you are missing out on a great theatrical experience.
Runs to Saturday May 15th