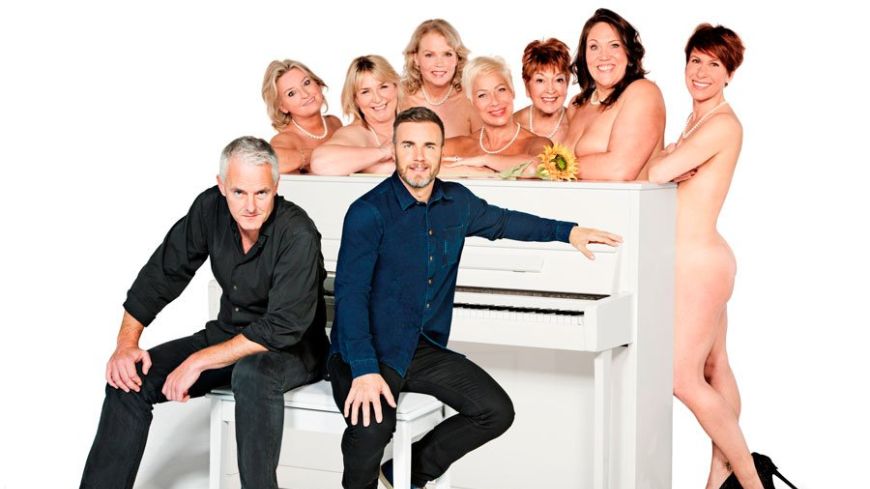 Company
David Pugh & Dafydd Rogers and The Shubert Organization
Production
Gary Barlow (Writer) Tim Firth (Writer) Matt Ryan (Director), Robert Jones (Set and Costume designer) Lucy Hind (Movement), Jos Houben (Comedy Staging), Oliver Fenwick (Lighting Designer), Steve Parry (Orchestration), Terry Jardine & Nick Lidster (Sound Designers), Sarah Bird CDG (Casting Director), Lone Schacksen (Associate Designer), Matt Ladkin (Associate Lighting Designer), Gareth Tucker (Associate Sound Designer), Matt Malthouse (Associate Movement Director), Damian Sandys (Assistant Director)

Performers
Fern Britton (Marie), Anna-Jane Casey (Annie), Sara Crow (Ruth), Karen Dunbar (Cora), Ruth Madoc (Jessie), Rebecca Storm (Chris), Denise Welch (Celia), Sebastian Abineri (Colin), Richard Anthony-Lloyd (Male Understudy) Isabel Caswell (Jenny), Phil Corbitt (John), Pauline Daniels (Lady Cravenshire/Brenda Hulse), Catherine Digges (Miss Wilson), Tyler Dobbs (Tommo), Derek Elroy (Lawrence), Nikki Gerrard (Female Understudy), Vanessa Grace Lee (Female Understudy), Danny Hoker (Danny), Ellie Leah (Miss Wilson), James Leeman (Male Understudy), Ian Mercer (Rod), Alan Stocks (Denis), Michelle Whitney (Female Understudy)

Deep in the Yorkshire Dales, among the Victoria sponges and pots of plum jam, it's about time for another shot at that iconic W.I. calendar. Having taken this uplifting story from reality to the big screen, then onto the West End stage, Tim Firth is having take 3 of this British showstopper. Co-written by Mum's favourite - Gary Barlow - Calender Girls is busting out at the Festival Theatre.
Based on the 2003 quintessentially British, award winning film, the story follows as the wives and mothers in attendance at Knapley's Women's Institute who decide to make a nude calender in memory of Annie's late husband who has passed away from Leukemia. Through stereotypes, prejudices and grief, these bold, bare-all dames from the dales shake far more than a charity bucket collection.
Rooted in fact, this heartbreaking, yet feel good narrative grips you from the first flower to the finale. With many songs offering mirth and merriment in the face of fatality, this story continues to inspire determination and grit.
Robert Jones' rolling hills cascade across the vast stage in the Festival Theatre with Oliver Fenwick's stunningly emotive sky burning red, orange and purple with clouds billowing across the background. Both elements perfectly complimenting each other and the more sombre moments.
The unfortunate fall of this piece lies in its overall delivery, with many moments seeming unfinished and awaiting further instruction. Despite being packed with TV stars galore, that overall polished finish that you would expect was slightly underdone.
That is not to say that the comical performances from familiar faces, such as the sore-thumb-Scot Karen Dunbar's single mum Cora; type-cast Denise Welch's cleavage queen Celia and the matriarchal Ruth Madoc's Jessie, didn't impress.
It is fair to say that Firth and Barlow's attempt is definitely worth skipping that next W.I. meeting for, but if you are looking for a groundbreaking new musical, I'm afraid this won't be your star baker.
Until 13th October