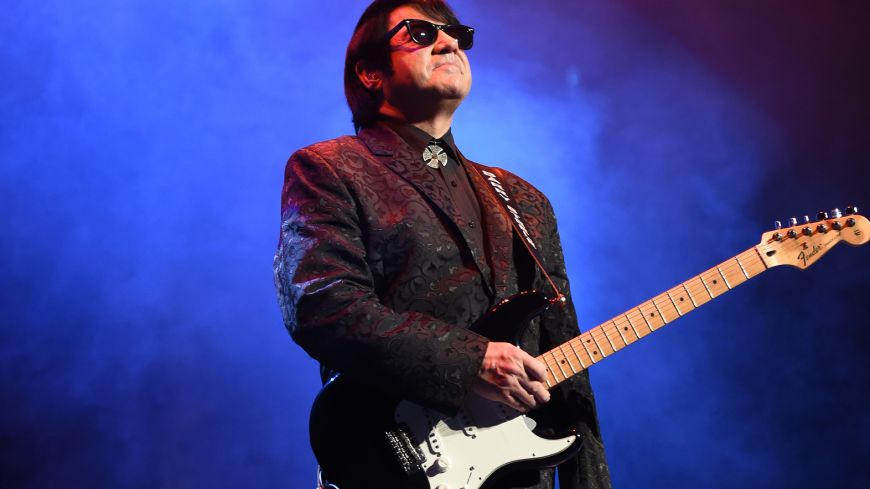 Performers
Barry Steele, Fiona Ford, Chris Lewis, Shane O'Borne, Nick Player, Alan Whittam, Boogie Williams (singers/musicians).

It's a brave man who decides to cover Roy Orbison the 1960s crooner who had such a distinctive voice and singing style. Barry Steele and his six-piece band make a brave stab at it. The band, however, is horribly insistent, over-miked and, in places, just plain harsh. Maybe they thought the Brunton has a bigger auditorium than it does. With three guitars and enormous speakers that wouldn't look out of place in T in the Park Barry's devotion to Orbison is all but drowned out. This devotion can't be doubted, however, even if his voice doesn't have the same soaring (near hysterical) glissando of the original.
Before Love Hurts Barry asks the somewhat senior audience: "Are there any lovers out there?" Comes the response from the back row: "Aye, and I brought the Viagra!"
Steele captures some of Orbison's immense vocal range and sound, once described as "the slow fall of teardrops". With The Great Pretender there's a whiff of Roy's signature tremolo and then Barry leaves the stage while the band does a 1960s medley reminding the audience of Orbison's seminal place in pop. But it's Barry/Roy everyone wants to hear and he's back with a change of shirt and Blue Bayou, You'll Never Walk Alone and his other big hits like Only the Lonely.
Behind the huge dark glasses Orbison was a diffident performer but with Barry Steele this equates to a stilted rapport with the audience. Nevertheless it's great to hear Orbison's hits live on stage and be reminded of a man whose broken heart gave us some great music.
Show: 14 Sept, 7.30pm