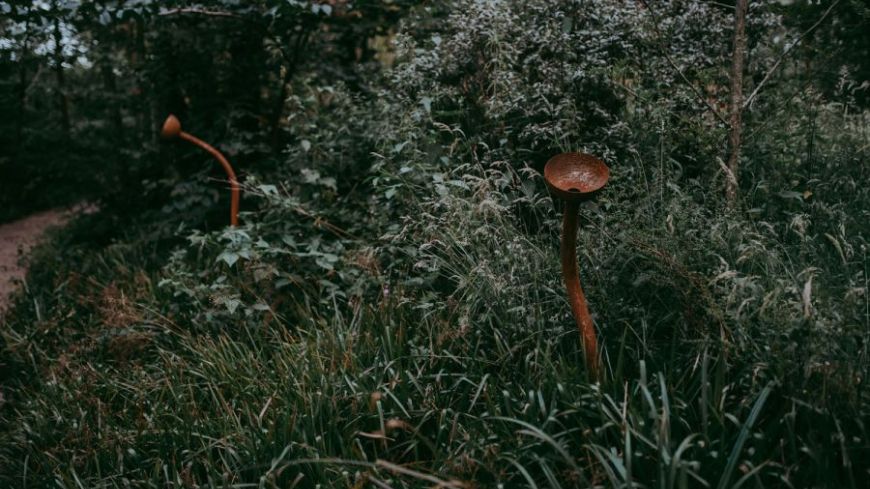 Production
Below the Blanket as part of The Peatland Partnership's Flows to the Future Project (led by RSPB Scotland)
Performers
Cathie Boyd (ceative director), sensory visual, sonic and kinetic installations from Kathy Hinde, Luci Holland, Heather Lander, Matthew Olden and Hannah Imlach. Choral work composed by Malcolm Lindsay
Earlier this month I had driven out of Thurso, past Dounreay on my right and turned left along the A897 to Helmsdale. This took me through Caithness and Sutherland's Flow Country with the RSPB's Forsinard Flows Nature Reserve at its centre. A week earlier I had driven from Lairg to Tongue, stopping en route at the Scottish Episcopal Crask Inn. I saw the stumps of the trees erroneously planted with Government incentives in the 1970s and 80s over some of Scotland's critically important blanket bog.
Founder and artistic director of Cryptic, Cathie Boyd has brought to the Royal Botanic Gardens an hour or so walk on a designated route where we hear the sounds of the bog and its wildlife, see pictures and sculptures - all the time getting immersed in the life of the Flow Country. I was particularly impressed with a recording coming from the branches of a large tree of a new choral work by composer Malcolm Lindsay with the Dunedin Consort. I wished I had been there on one of the evenings they are performing live. For the final stretch of the walk I was issued with a green musical umbrella; this was fun.
If you have an interest in understanding the country's vital environmental and can give yourself to the hour long walk you won't be disappointed.
Opening times: Wed 24 July – Sun 25 August 2019 (closed Tue) 19.00 – 21.00 (with intakes every 15mins) £14 / £12 RBGE Members / £8 Concession + booking fee East Gate, Inverleith Row, Royal Botanic Garden Edinburgh, EH3 5LP Booking: Direct: 0871 220 0260 // cryptic.org.uk/below-the-blanket (SEE Tickets) Edinburgh Festival Fringe: 0131 226 0000 // tickets.edfringe.com