Image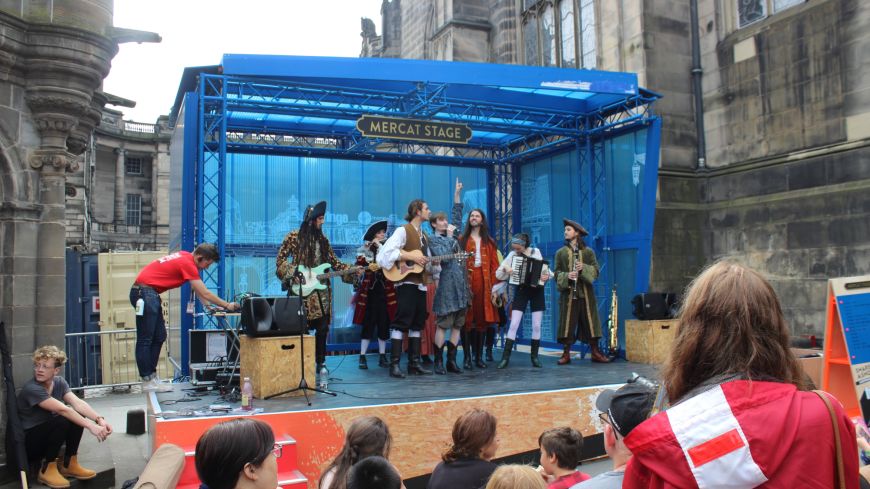 The Edinburgh Fringe is coming back with an app in 2023. After the Edinburgh Festival Fringe Society's controversial decision to drop the app last year, citing lack of time and money, today it announced that a new Fringe  app will be released before the festival. 
App users will be able to view and search full programme listings, book tickets on the go and use a "nearby now" function to find shows starting soon, close to their location.
New features
Following a move to fully e-ticketing in 2022, e-ticket QR codes will be stored in app and integrated with the scheduling tool. Users will be able to add multiple tickets in one  transaction.
In the spirit of audience risk-taking, the app will include a new 'Shake to Search' function which will provide a random show suggestion with a shake of the phone.
"We recognise the app is a key tool for Fringe artists, with many audiences using it to explore new ideas and performances they may not have yet experienced," said Shona McCarthy, Chief Executive of the Edinburgh Festival Fringe Society, "the nearby-now functionality is particularly useful for performers who offer free shows within the programme."
The 2023 app has been supported by Scottish Enterprise, and new sponsors Playbill and Synatec. 
The Fringe Society have been working with Australian-based agency equ on developing the  new app since the start of 2023. equ previously built an app for Perth Fringe Festival.  
It's not clear what the new Fringe app will cost, but McCarthy said last July that a new app would cost "approximately £150k-£200k".  
This year's Fringe app is designed for use on the ground in August, and will be available for download in late July.
The Fringe Society has also started exploring potential additional features for Fringe 2024.
Fringe Shows Released
As in previous years, the Fringe has staggered the release of tickets to shows in August, ahead of the final full brochure release.
A total of 2,960 shows can be found on the Fringe web site following the release of another tranche of tickets last week. The Fringe Society will release its full printed programme on Thursday 8th June.