Image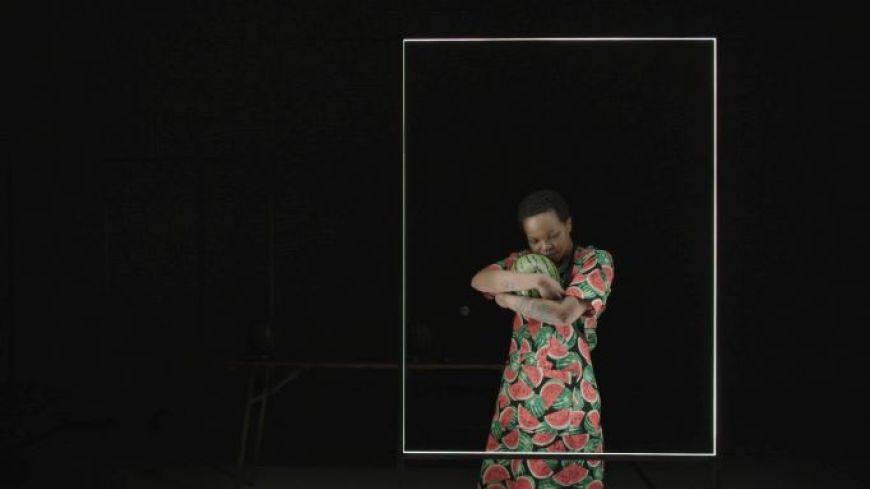 In 1947, Rudolf Bing, a refugee from nazi Germany, co-founded the Edinburgh International Festival. Seventy five years on, the Festival has invited 85 artists from over 15 countries to reflect upon the profound impact that migration has had on arts and culture in Scotland and beyond, in its season Refuge.
The Festival has also just launched a five-part weekly podcast series, "I Am An Immigrant", examining the work of some of those refugee and immigrant creators.
The first podcast, released yesterday on  World Refugee Day, features Zimbabwean mandla rae discussing the immigrant experience and the theatre work, as british as a watermelon. The show weaves together poetry and storytelling to explore themes of belonging, trauma, and forgiveness.
A further four podcasts will be released weekly throughout June and July featuring Malaysian dancer Mavin Khoo, New Zealand soprano Madison Nonoa, dancer Akeim Toussaint Buck, and Palestinian-born artist Leena Nammari, whose visual art installation It Will Live, inspired by a house in Ramallah that she has photographed for 35 years, will be on display outside the Studio on Potterow during the Festival.
EIF At Home Digital Programme
The Festival's digital programme of talks, which are part of At Home in partnership with abrdn, include discussions with a variety of artists and academics on the theme of refuge, displacement and internationalism.
A talk titled Rethinking Internationalism is a two-part discussion where Dr Idil Akinci-Perez joins a panel of artists from across the world including performers Ahilan Karunaharan and Antonythasan Jesuthasan to discuss what internationalism means to them.
A panel discussion titled Am I Welcome? with Scottish Refugee Council and Farah Saleh discusses hospitality as people seeking protection and mobility face increasing risk and criminalisation.
75 Years Later examines the importance of the arts in times of crisis with documentary photographer Mark Neville and Rwandan artist and activist Kiki Katese that also takes in-depth look back at the Festival's 75-year history.
Climate Change and Displacement is a panel discussion hosted by Professor Liz Grant and writer Tariq Jordan that explores how we can re-evaluate our relationship with the environment and better understand our place in it.
The talks tie in with programmed shows like Detention Dialogues a series of verbatim scripts featuring the voices of refugees from around the world.