Image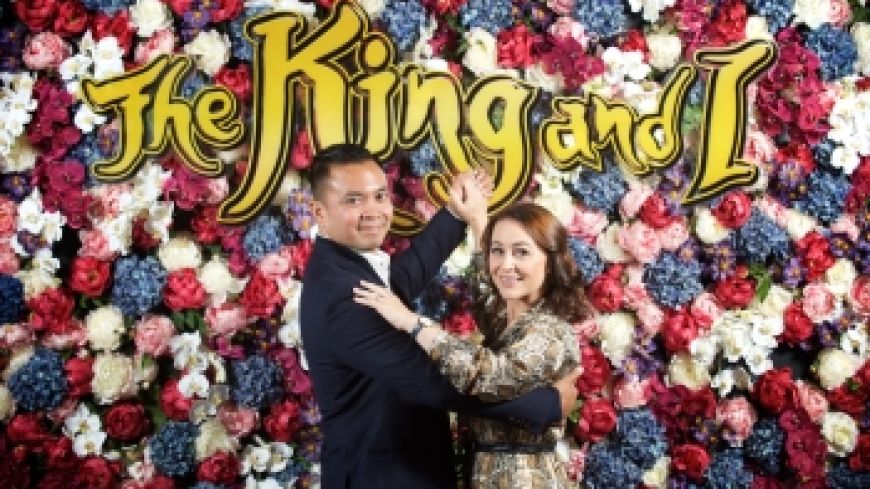 A glittering production of "The King and I" is set to gild the Edinburgh Playhouse this October.
From the Golden Age of musicals, it's a classic of stage and film from Rodgers and Hammerstein, the partnership who also penned Oklahoma!, Carousel, South Pacific, and The Sound of Music.
Following a Broadway run and sell-out, record breaking season at the London Palladium the multi award-winning production makes a Scottish premiere as part of an international tour.   
A recent launch was held in the suitably palatial Castle Suite ballroom of the Waldorf Astoria – The Caledonian. Hosted by Radio Forth's Arlene Stuart and featuring West End's Annalene Beechey and Broadway's Jose Llana in renditions of "Hello Young Lovers" and "A Puzzlement".
Just two of the string of familiar songs from a show that has been described as undoubtedly its creators' dramatic masterwork and "taught and shapely".
The stars talk of the challenges of the famous "Shall We Dance?" polka scene, for Beechey in particular in her heavy and voluminous ballgown, the mechanics of which echo a line from the show when the King's head wife comments "They think you dress like that because you shaped like that!".
Based on a true story it recounts the relationship of the austere King of Siam (later Thailand) and Anna, a widowed British governess appointed to tutor his children. It's 1862 and the King is looking to modernise the country in the face of a rising tide of countries seeking greater influence in Southeast Asia.
Llana remarks that the work was written in the immediate shadow of the Second World War and is a reminder of separate cultures and the ties which bind them. "It's about wanting more for your family" Stuart observes.  With its long heritage it has stood the test of time and the cast are looking forward to audiences being multi-generational.  At its heart though it's what Rodgers' biographer summed up as "really a celebration of love in all its guises".
Garlanded with 22,000 handmade flowers, draped in over 2 miles of fabrics and burnished with 250 sq. metres of gold leaf it promises to be both opulent and relevant.
 
Show times: 17 to 26 October 2019.  Monday – Saturday at 7.30pm.  Wednesday, Thursday and Saturday matinees at 2.30pm (extra matinees added).
Tickets: From £16 (and transaction fee where applicable). 
Duration: 2 hours 55 minutes (including interval).